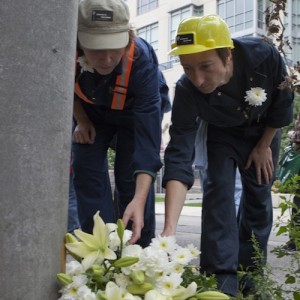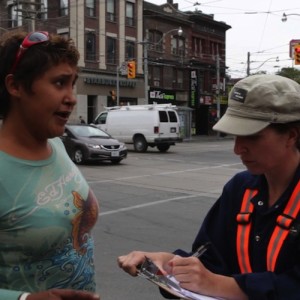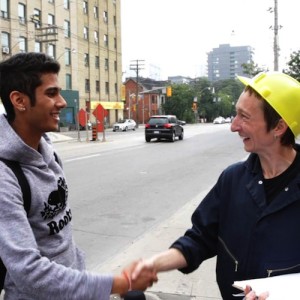 How We Work
When the DEPARTMENT is invited to a site we begin by researching some of the history of the particular service/program that we are celebrating or commemorating.  We then conduct 3 or more site visits to do memory collection with staff and service users about their memories of the service. We ask questions like:  What words do you associate with this service? What do you know about the history of this service? How has this service changed? In the best of all possible worlds what would this service look like?
We then hold a collaborative design workshop on site. We offer anyone who is interested a chance to look through the archive we have created and guide the group through a process of designing drafts for a commemorative sign.
Based on the ideas generated in the workshop the DEPARTMENT then drafts a final design for a site-specific sign. Our signs are always double sided, black and white and include both images and text.
Once we've made a draft for the sign we bring it back to service users and staff for feedback.  It is very important that we "get it right".  We want the sign to be accurate factually, but also to reflect the community from which it comes.  We want the sign to be a source of pride.
When the sign is complete we plan a public event to unveil the sign. These ceremonies are large public events where service users and staff share memories and hopes for the future. We publicize them widely to get as much attention as possible. We fill the streets with onlookers, shake hands with all levels of government and learn from those who know the service best.
We return to the site after the installation ceremony to care for and maintain both the site and the sign we have made. We give photographs of the sign and installation ceremony to the people who have so generously shared their memories with us.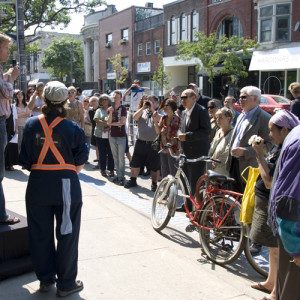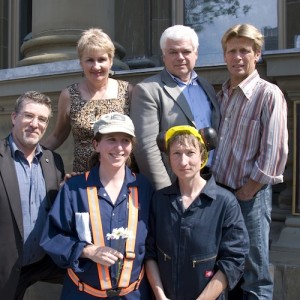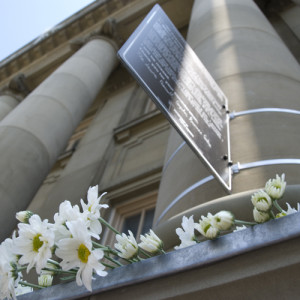 Learn more about memory collection.