We're a tiny department with a huge job to do.
What does the city forget?  It's our job to find out!
Will we reaffirm a commitment to care for each other and our environment? Or will we dismantle the social infrastructure we've built? The DEPARTMENT OF PUBLIC MEMORY hopes to survive long enough to find out.  We gather living memories of Toronto's public services and community organizations. Based on these memories we create commemorative signs for public sites like libraries, daycares, community programs and shelters. We've spoken with hundreds of Toronto residents, visited dozens of sites across the city and held eleven large public sign unveilings.
The stories we've gathered over our seven years as the DEPARTMENT have recently be compiled as an interactive archive open to the public. Groups can now explore our rare memory archive in an unusual group experience called At Work in the Memory Archive.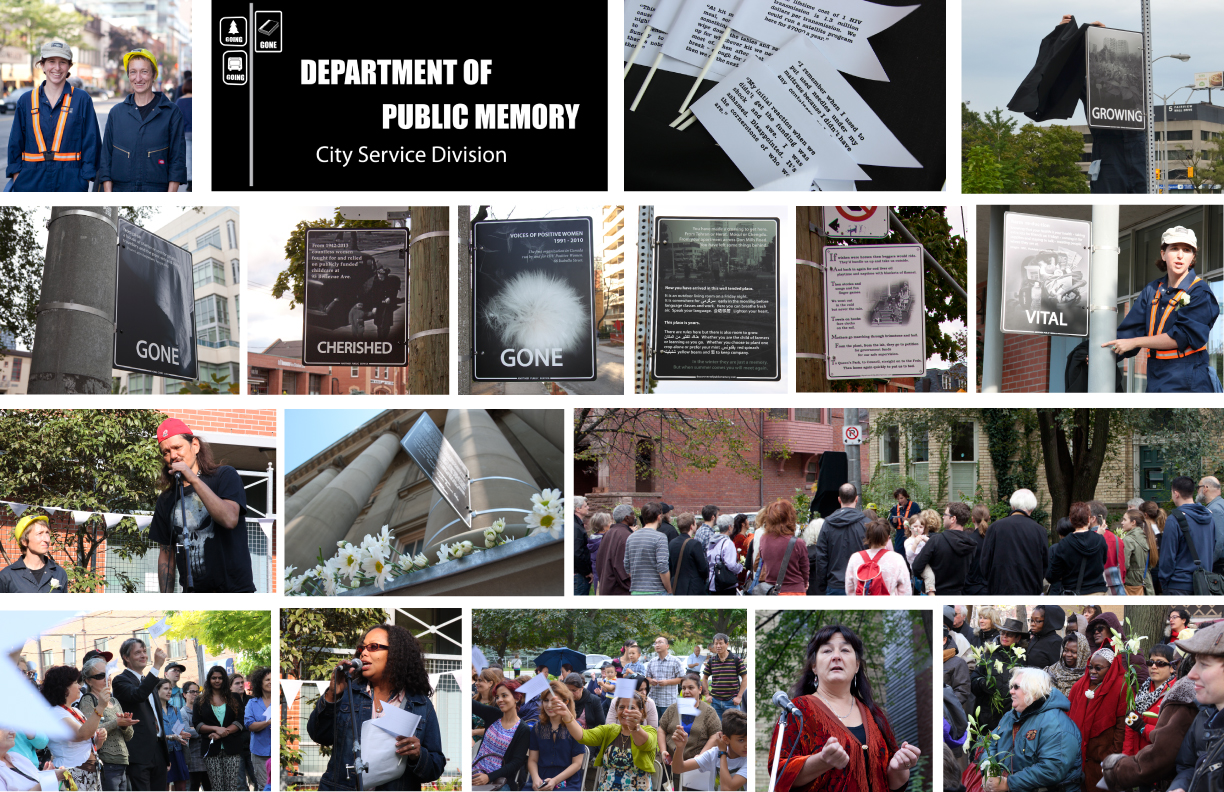 Interested in working with us?