"I remember people that came here and that gave me a cigarette.  Cigarette and coffee go a long way in the morning to build up your spirits."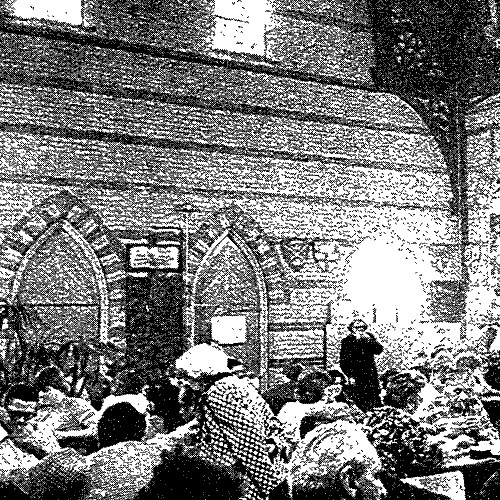 The city forgets
that in 1971 there was talk of tearing down the historic All Saints Church at Sherbourne and Dundas but instead it became a hub of social services, which eventually included the 
Toronto Friendship Centre

.
  The
Toronto Friendship Centre
ran a
drop-in meal program
out of All Saint's Church from 1981 until December of 2013.  In December of 2013 when the city pulled its municipal funding, the program lost both its early morning hours and beloved staff who had 
worked
there serving breakfasts and providing support to clients.
While t
he drop-in meal program is still open (currently run by Margaret's Housing and Support Services) doors no longer open at 6am and fewer meals are served throughout the week. The DEPARTMENT hopes to return to this site soon to find out from service users how things have changed.

The Toronto Friendship Centre had a rich history.  Most shelters discharge residents at 6 a.m.  Where do people go now for their early morning coffee?