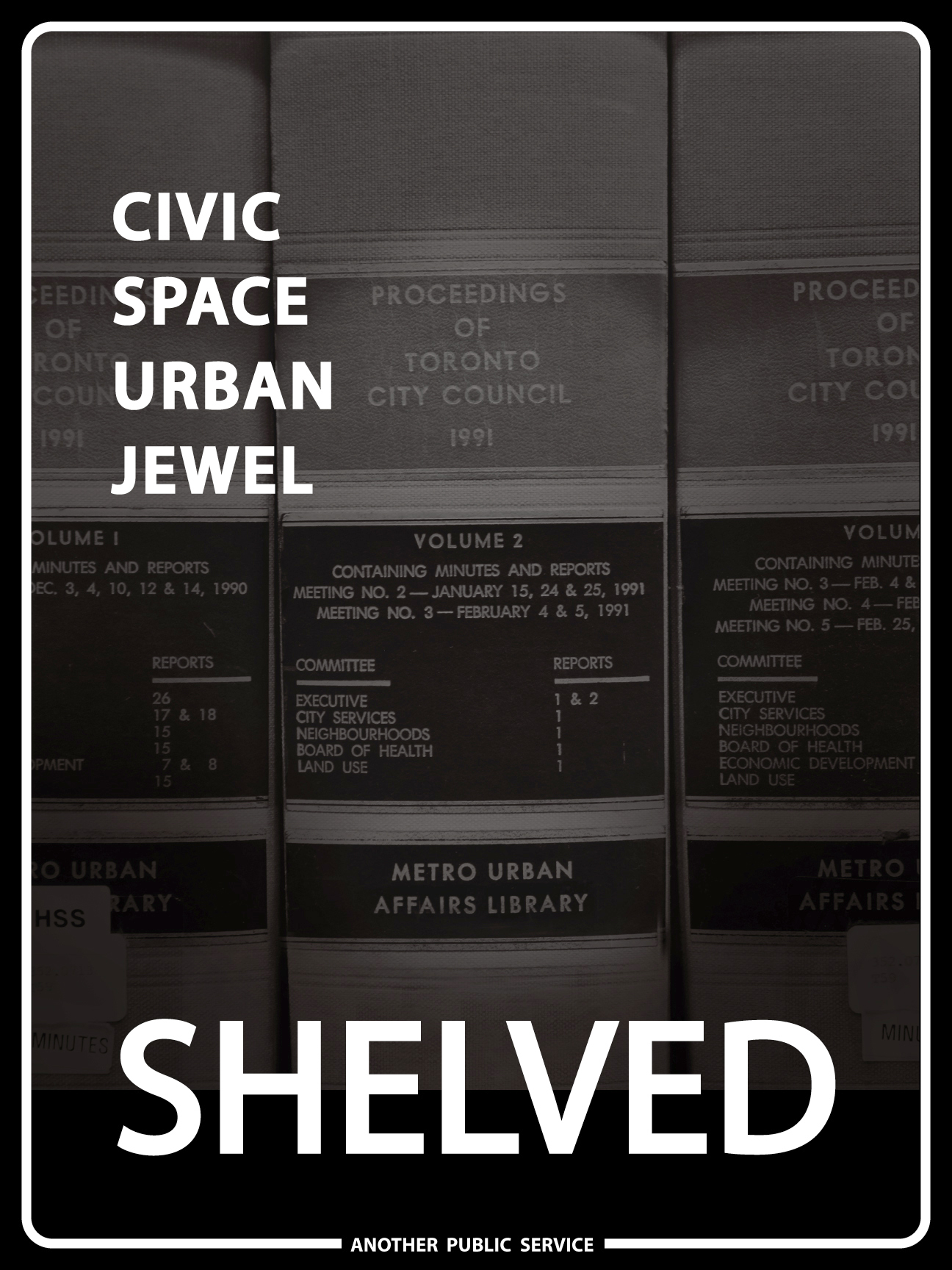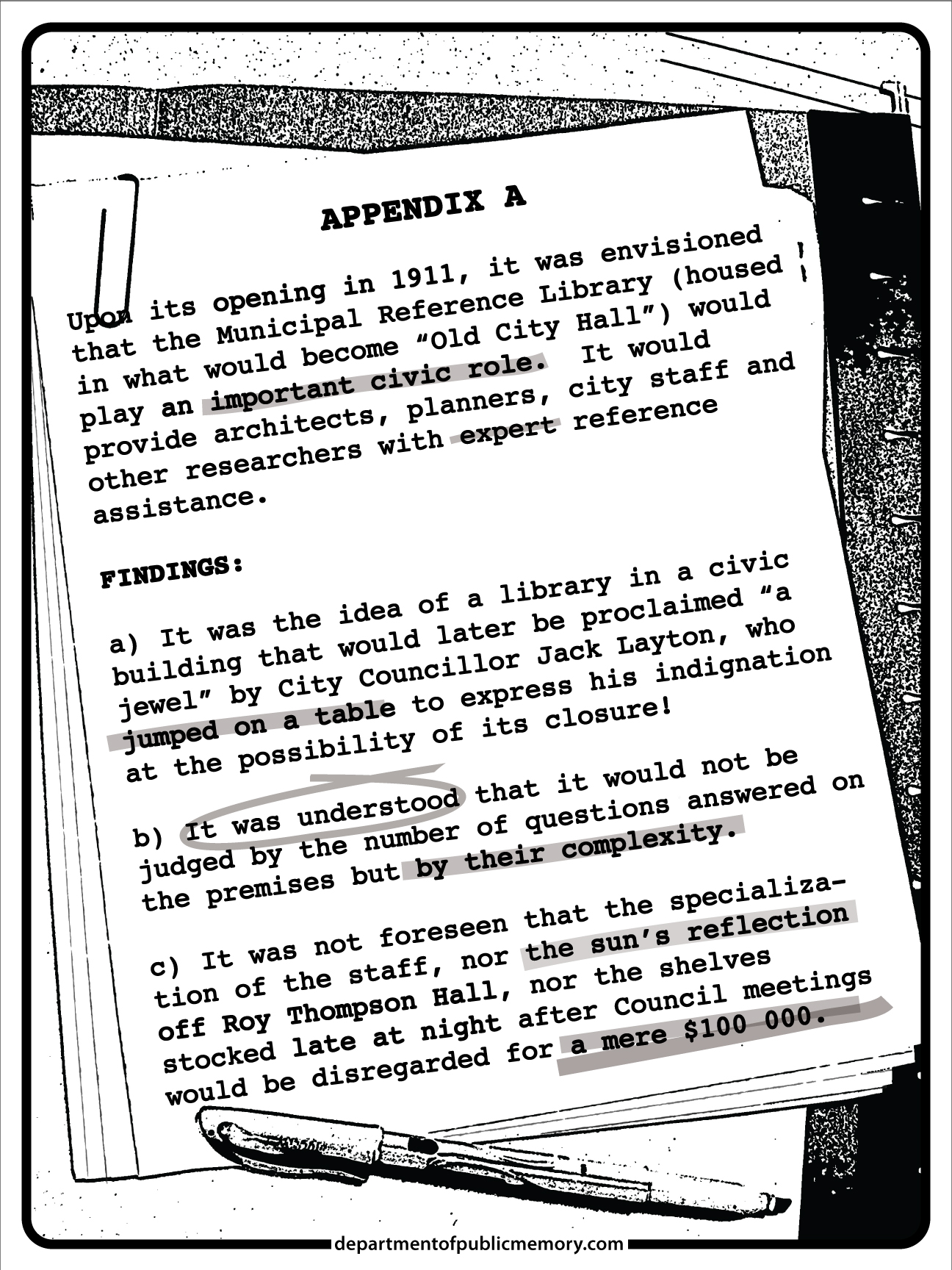 Click on the links in the Sign Text below for more memories of the Urban Affairs Library
APPENDIX A
Upon its opening in 1911, it was envisioned that the Municipal Reference Library, housed in what would become "Old City Hall," would play an important civic role.  It would provide architects, planners, city staff and other researchers with expert reference assistance.
FINDINGS:
a) It was the idea of a library in a civic building that would later be proclaimed "a jewel" by City Councillor Jack Layton, who jumped on a table to express his indignation at the possibility of its closure!
b) It was understood that it would not be judged by the number of questions answered on the premises but by their complexity.
c) It was not foreseen that the specialization of the staff, nor the sun's reflection off Roy Thompson Hall, nor the shelves stocked late at night after Council meetings would be disregarded for a mere $100 000.