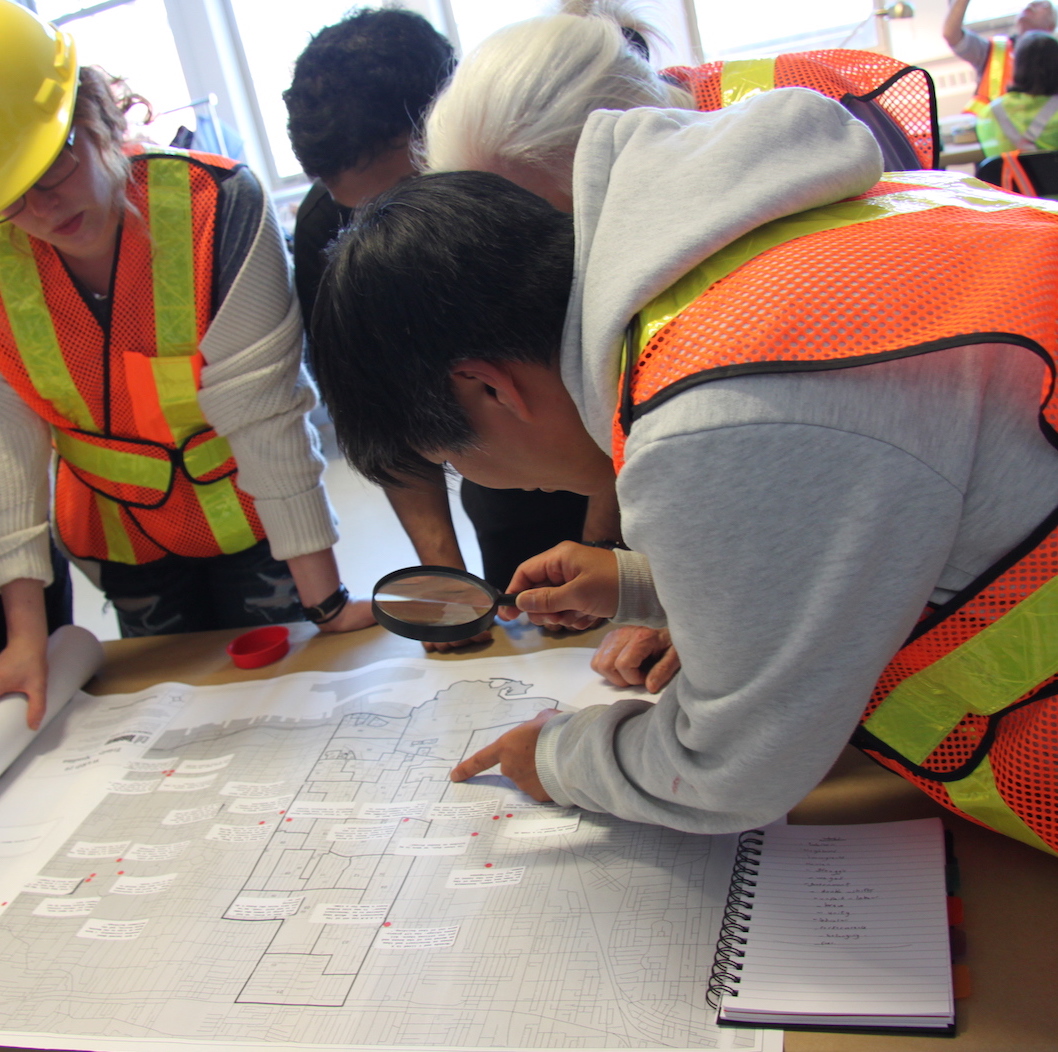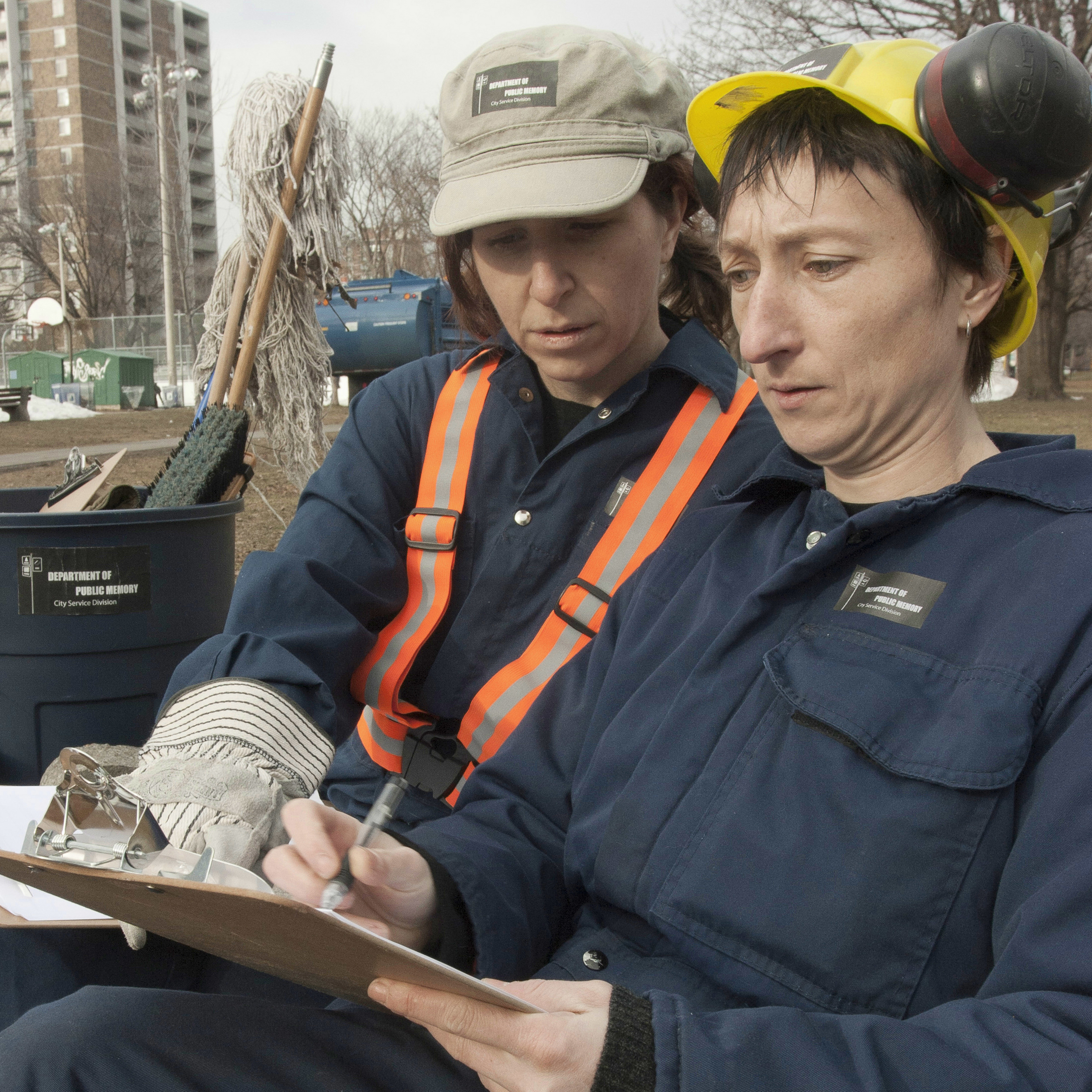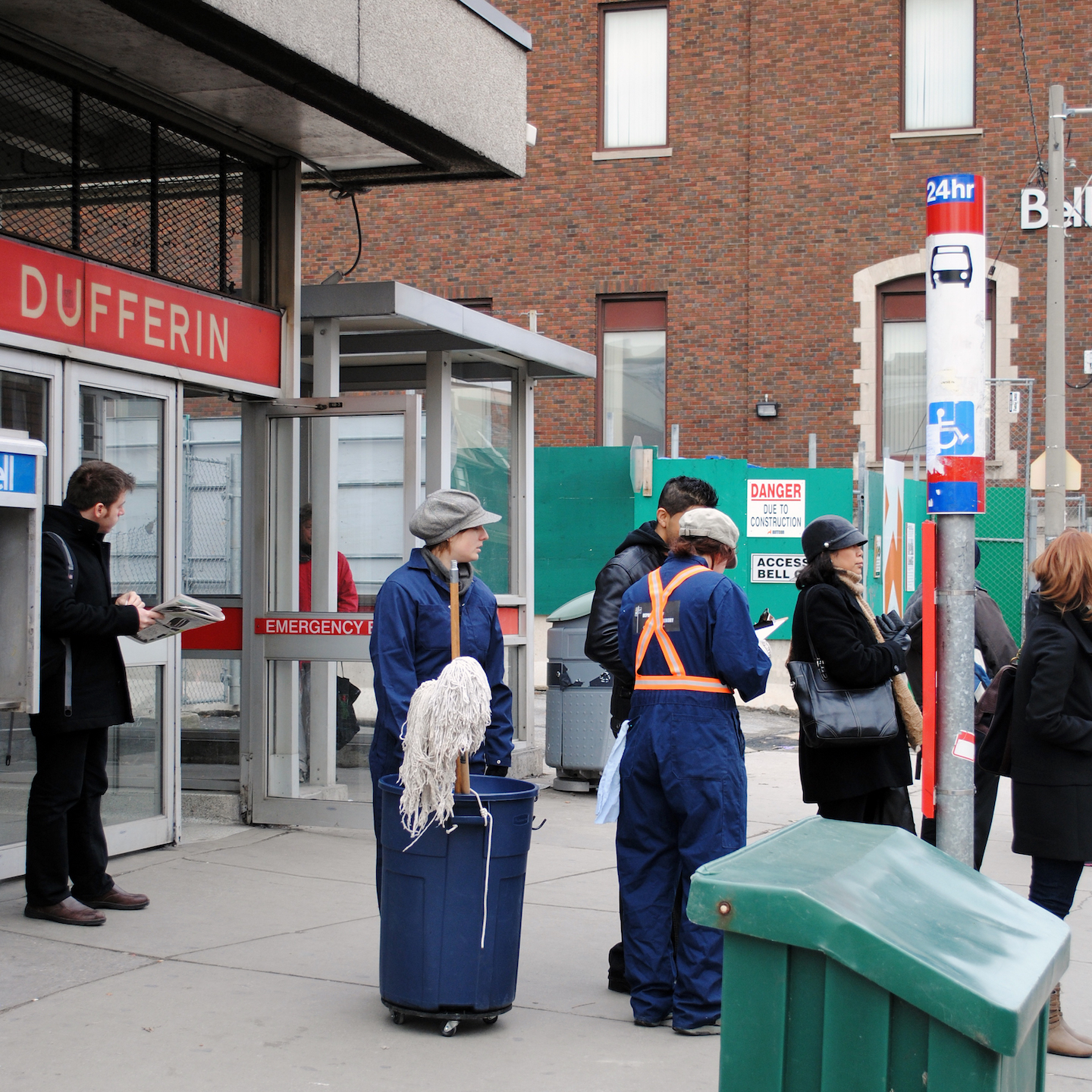 How to "Memory Archive": Revisiting and Remixing Etobicoke's Past
This year for Myseum's 2019 Intersections Festival Arts Etobicoke and art collective DEPARTMENT OF PUBLIC MEMORY invite participants to contribute to the creation of a "Memory Archive" for Etobicoke. What are the hidden narratives in this part of the city? Which histories need to be revisited? And how can we create new memories together?
This workshop series will kick-off with a reception for DEPARTMENT OF PUBLIC MEMORY's latest exhibition, Traces of Care, in the Arts Etobicoke storefront gallery. The artists behind the DEPARTMENT, Maggie Hutcheson and Elinor Whidden, will deliver a talk on the exhibition and discuss their approach to participatory memory collection and memory-making.
In the three-part workshop series, participants will have a chance to experience the DEPARTMENT's Interactive Memory Archive (an interactive installation), learn the art of "memory collection" and then remix historical materials related to Etobicoke's past.  By the end of the series you will have some new skills and techniques to go out on your own and discover "what and who the city forgets".
All are welcome to participate in these free workshops- no artistic skills necessary!  Please register for each event on Eventbrite.  Participation in the full series is recommended but not required.  See below for more details about each event.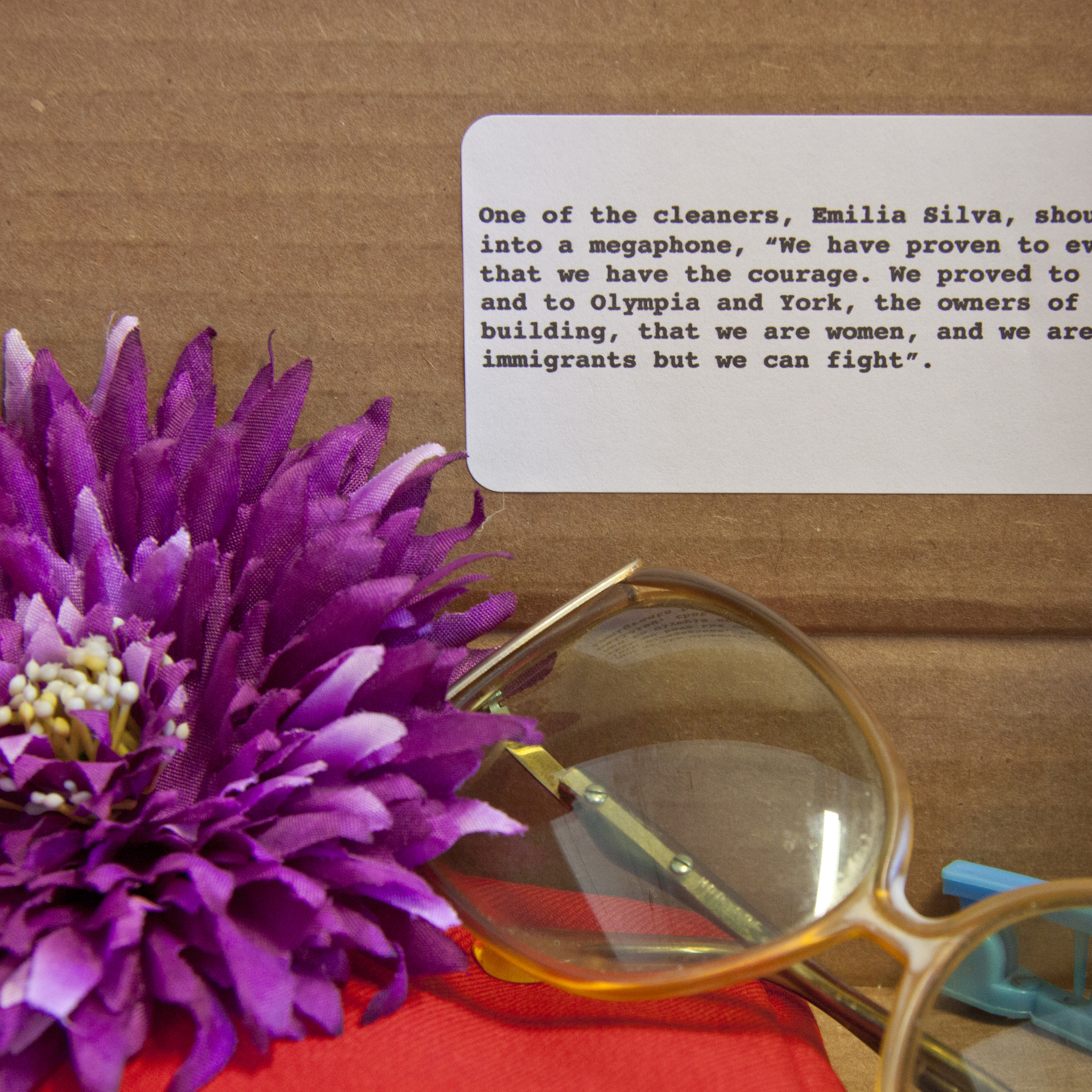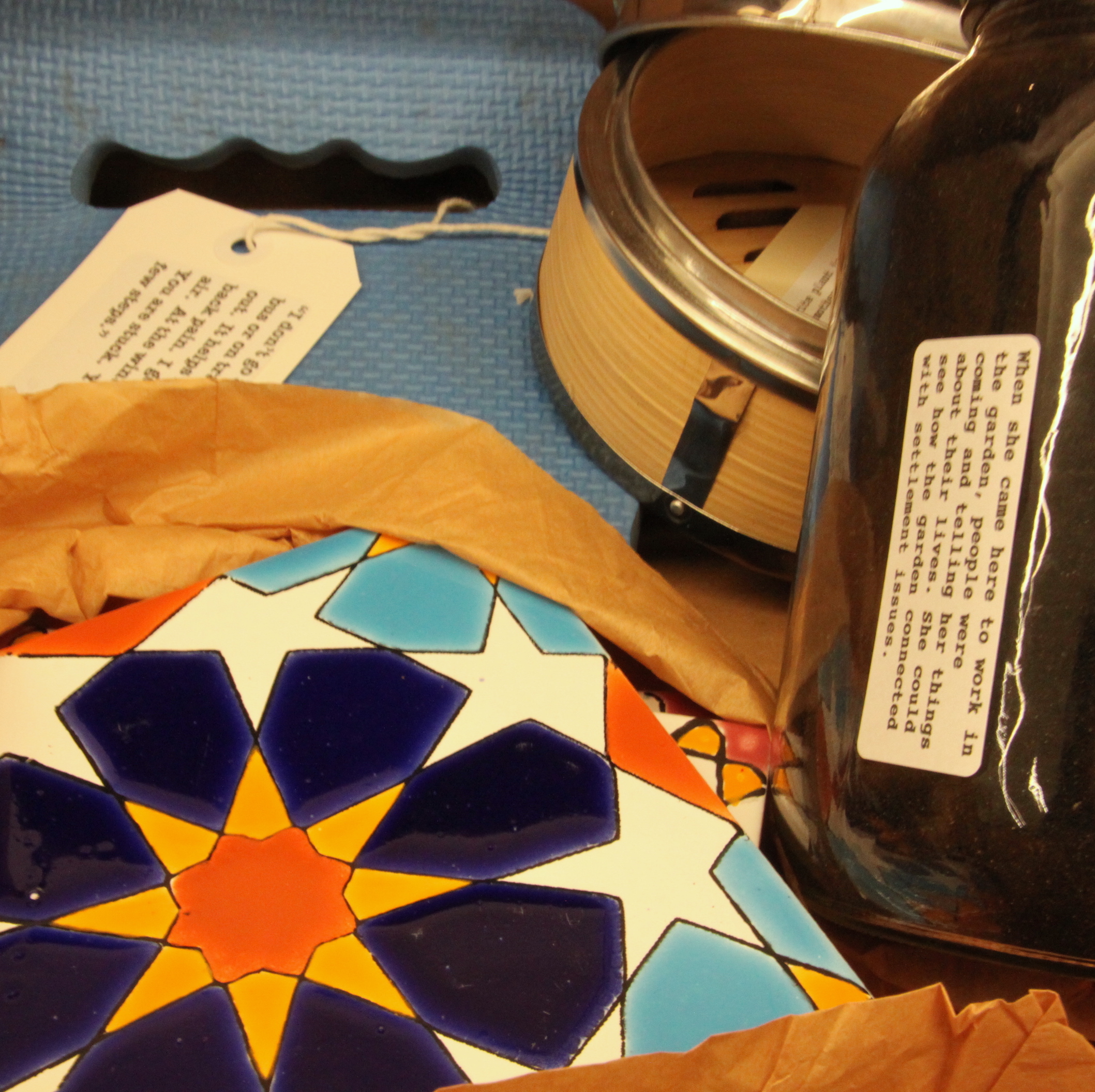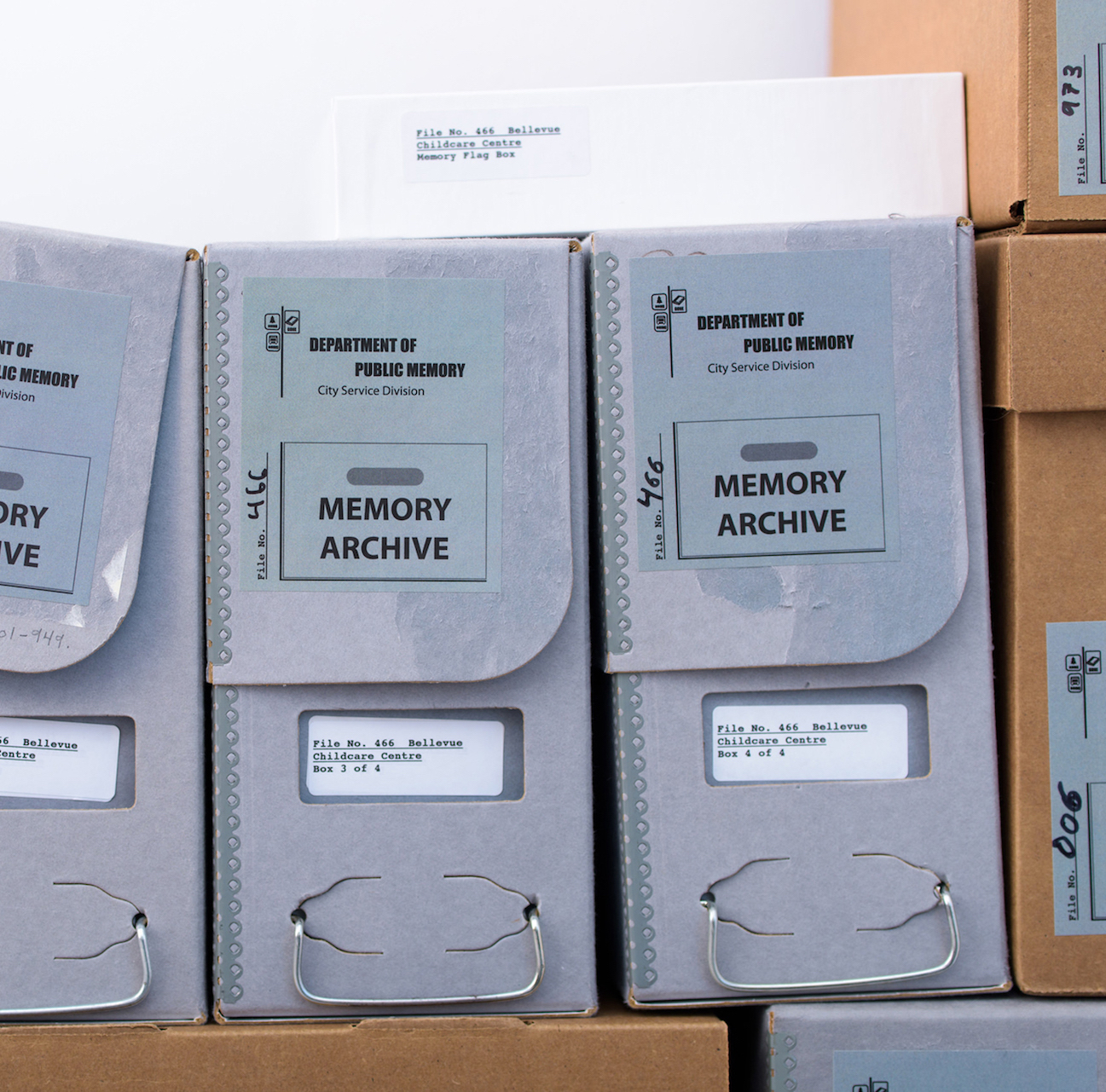 LIST OF EVENTS:
ARTIST TALK     Thursday March 7th, 6-8pm @ Arts Etobicoke, 4893A Dundas Street West.  (Accessible site.)  Join us at the opening reception for Traces of Care an exhibit of new street signs by the DEPARTMENT OF PUBLIC MEMORY.  During the DEPARTMENT's artist talk you can learn more about who they are and what they do.  If you are inspired be sure to sign up for the following workshops on Memory Collection and Memory Archiving!
WORKSHOP 1 – Unpacking the Memory Archive     Saturday March 9th, 11-1pm OR 2-4pm @ Arts Etobicoke.   Join DEPARTMENT OF PUBLIC MEMORY for a shift unpacking our Memory Archive.   This unusual collection documents a range of overlooked efforts to make Toronto more inclusive and livable, with files on nursing, housing activism, community gardens and more.  Over the course of two hours, participants will team up to unpack an archive file of their choice, piecing together the story using the objects within.  If you like what we do, sign up for workshop 2 and 3 to learn the tools and techniques of Memory Collection and Memory Archiving. 
WORKSHOP 2 – Learn the art of Memory Collection      Saturday March 16th, 1-4pm @ Cloverdale Mall** (Accessible site.  Find us in the Cloverdale Commons at the North end of the Mall beside Service Ontario.)   In Workshop 2 you can join the DEPARTMENT for a shift of Memory Collection.  We'll get you dressed in uniform and go through our official Training Manual to get you up to speed in the fine art of Memory Collection.  Then we'll head out into the Cloverdale Mall where we'll gather living memories from each other, and strangers we meet there!   You will definitely learn something unusual and surprising about life in Islington Village. (NOTE: the living memories we gather during this workshop will be the "raw material" we work with in the final workshop.)
WORKSHOP 3 – Learn the art of Memory Archiving      Saturday March 23rd, 1-4pm @ Arts Etobicoke   In Workshop 3 you can get creative as we work with the "living memories" gathered from last week.  This is a hands on, artistic workshop where you will learn ways to remix this research.  Experiment with piecing together the "living memories" we've gathered with other artifacts, images and historical materials to tell new stories about Islington Village's past and future.  You will finish this workshop with an art piece that features these living memories.  We hope that this small memory artifact inspires you to find and document more hidden stories in your community.  What does Islington Village forget?  Now it's your job to find out!
**NOTE: For years the Cloverdale Mall has been much more than just a commercial space, serving as an improptu community space in an area where there are limited places for people to gather and connect.  This Mall is a vibrant and quirky place for us to investigate the broader issue of "gathering places" or "community spaces" in Islington Village.  Where do people go to connect?  What spaces are available?  What spaces are unavailable?  And what spaces would you never expect to be used? Join the DEPARTMENT to find out more about "gathering places" in Islington Village!  (The Cloverdale Mall is a six minute bus ride – 111 Eglinton – from Kipling subway station.)

Please register for each event on Eventbrite.