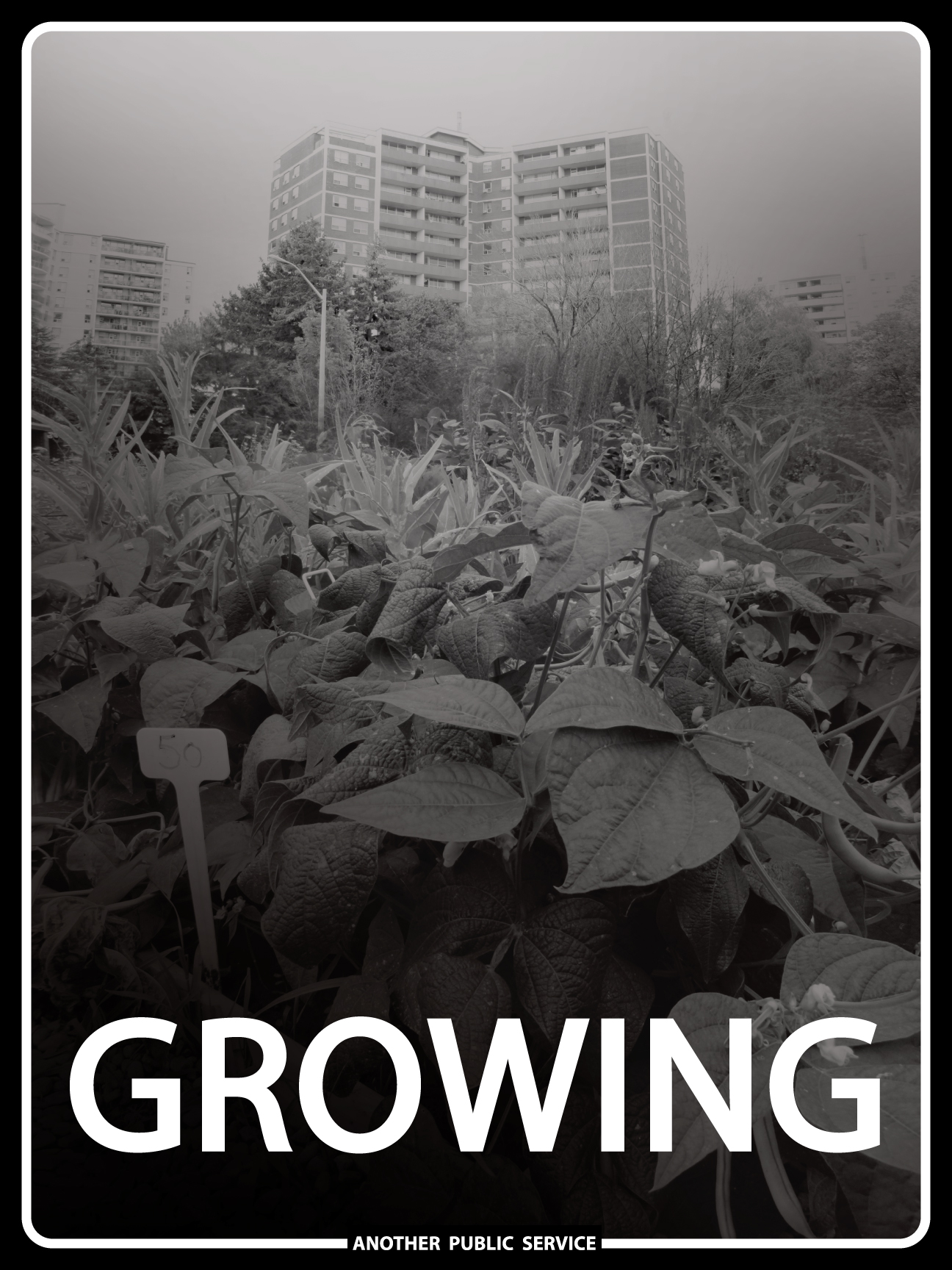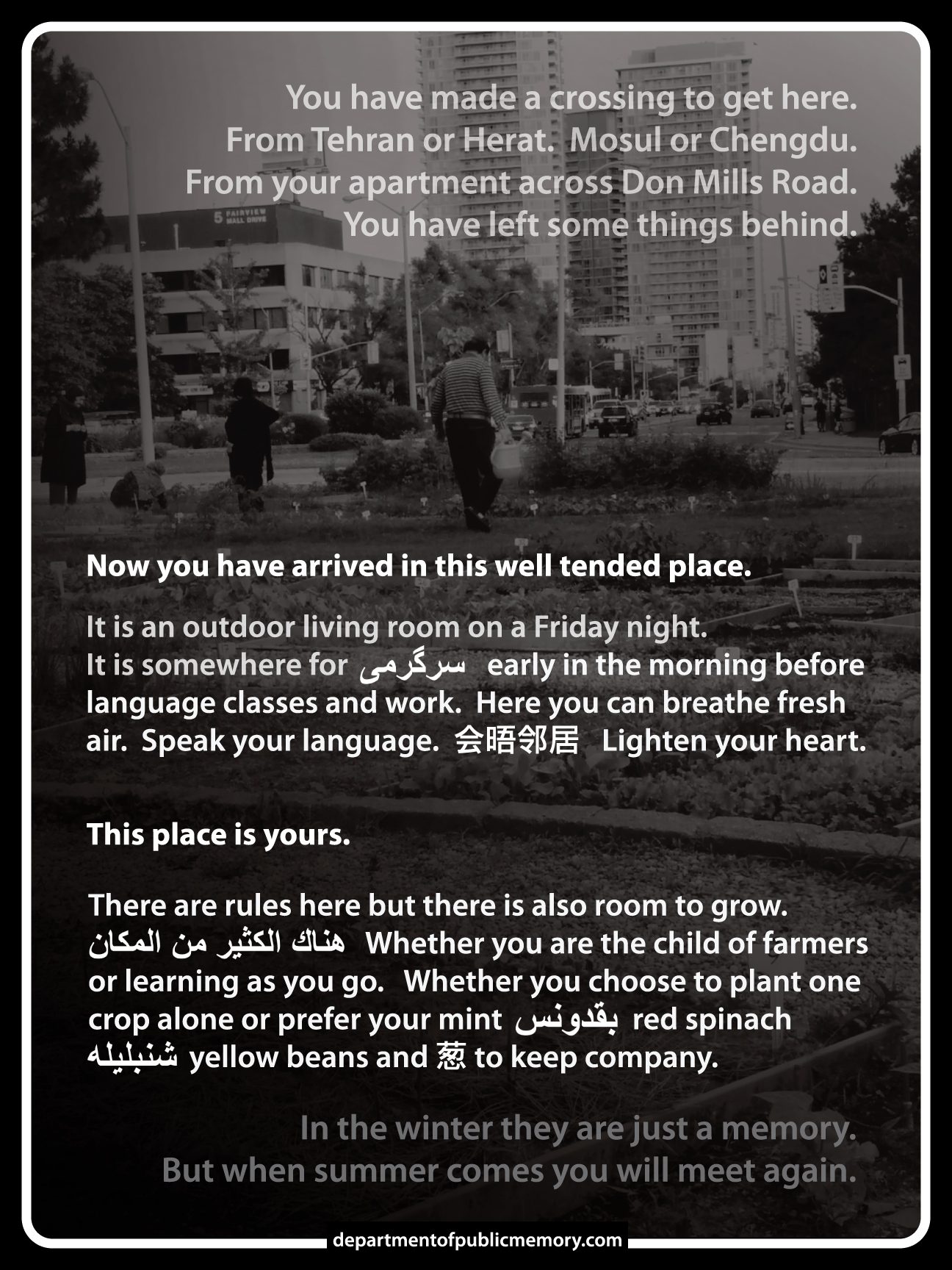 Click on the links in the Sign Text below for translations and more stories about The Oriole Community Garden
You have made a crossing to get here.  From Tehran or Herat. Mosul or Chengdu.  From your apartment across Don Mills Road.  You have left some things behind.
It's an outdoor living room on a Friday night.  It's somewhere for  early in the morning before language classes and work.  Here you can breathe fresh air.  Speak your language. 

会晤邻居

  Lighten your heart.
This place is yours.
There are rules here but there is also room to grow.   Whether you are the child of farmers or learning as you go. Whether you choose to plant one crop alone or prefer you mint  red spinach yellow beans and 葱 to keep company.
In the winter they are just a memory.  But when summer comes you will meet again.