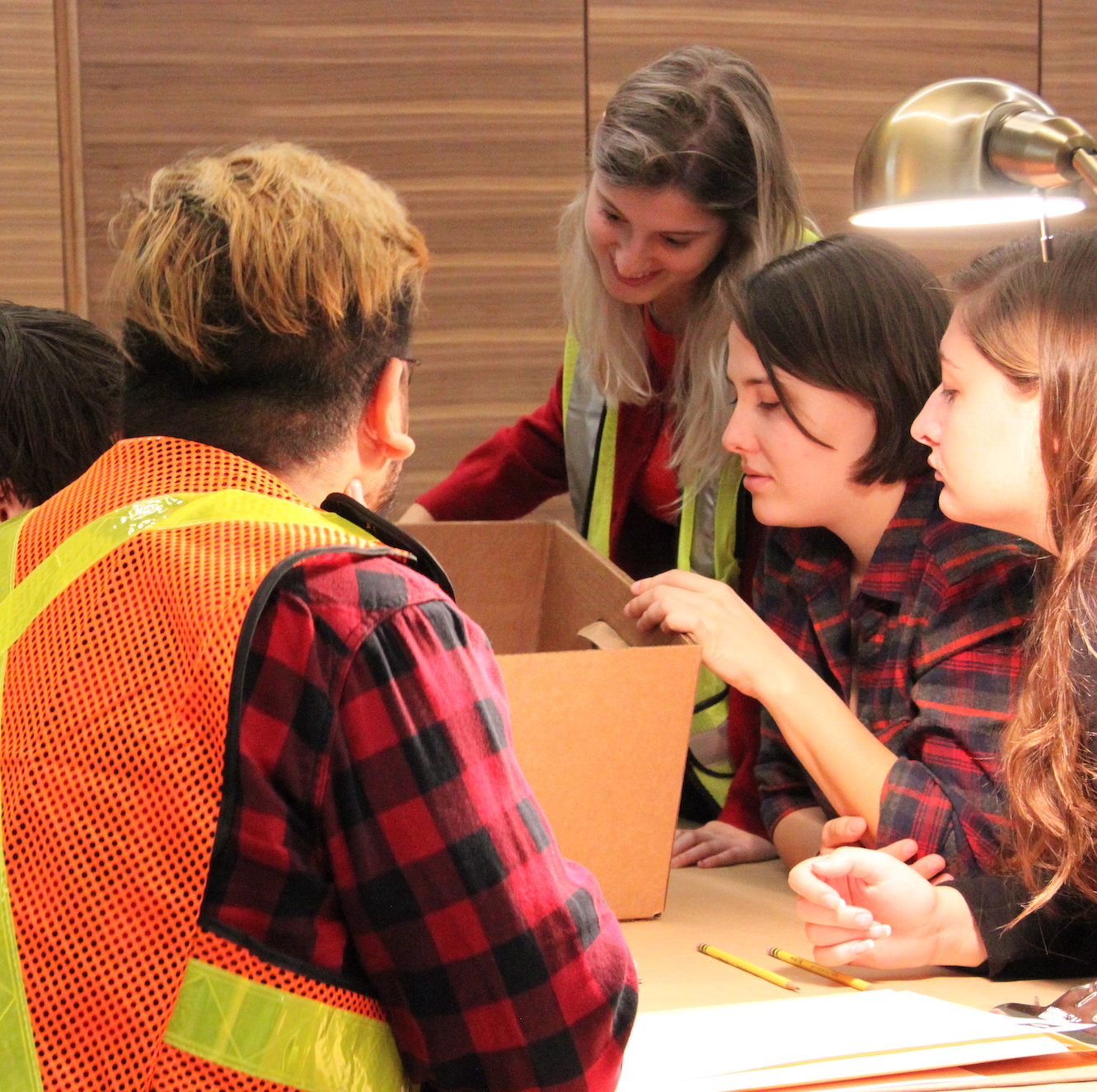 Our Interactive Memory Archive of Public Works is open at last!  Find out more about bringing the Memory Archive to you.
Are you a community organizer? Torontophile? Engaged citizen? Join DEPARTMENT OF PUBLIC MEMORY for a shift in the Memory Archive.  This unusual collection documents a range of overlooked efforts to make Toronto more inclusive and livable, with files on nursing, housing activism, community gardens and more.  Over the course of two hours, participants will team up to unpack an archive file of their choice, piecing together the story using the objects within.
Details
The Interactive Memory Archive is an installation that presents the DEPARTMENT's ongoing research into grassroots efforts that have made Toronto more inclusive and livable. Unlike traditional archives in both content and form, it focuses on fleeting public actions and fledgling community-based programs. One file contains memories of a small employment centre that served as a local hub. Another contains traces of "Tent City", a homeless encampment on the waterfront. Another yet tells the story of a remarkable palliative care hospice, as remembered by nurses and personal support workers. The archive's contents have been inspired by oral history interviews and consist of objects, images and carefully selected memory fragments, presented in both audio and written form. All contents have been created/selected to evoke further remembering on the part of the audience.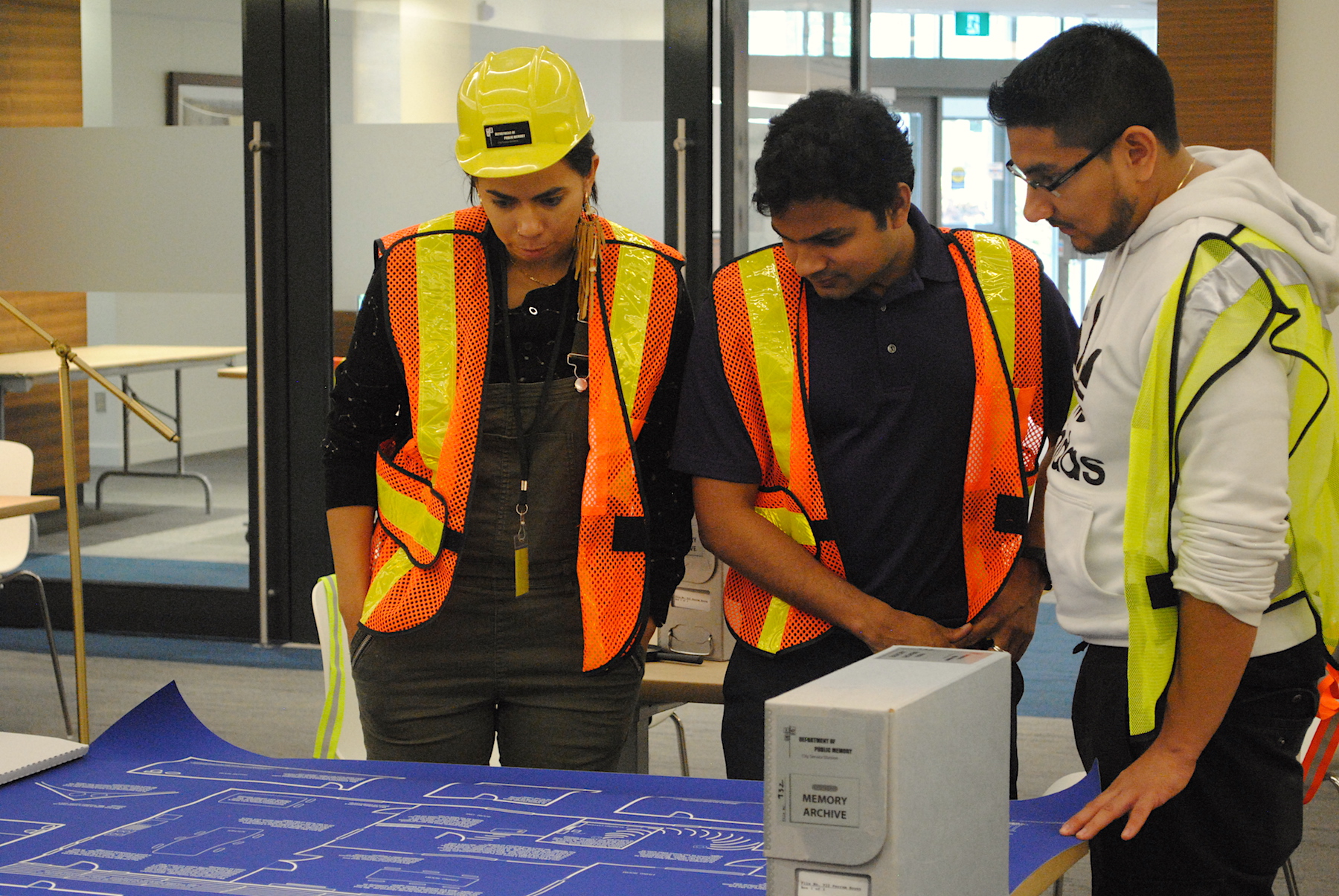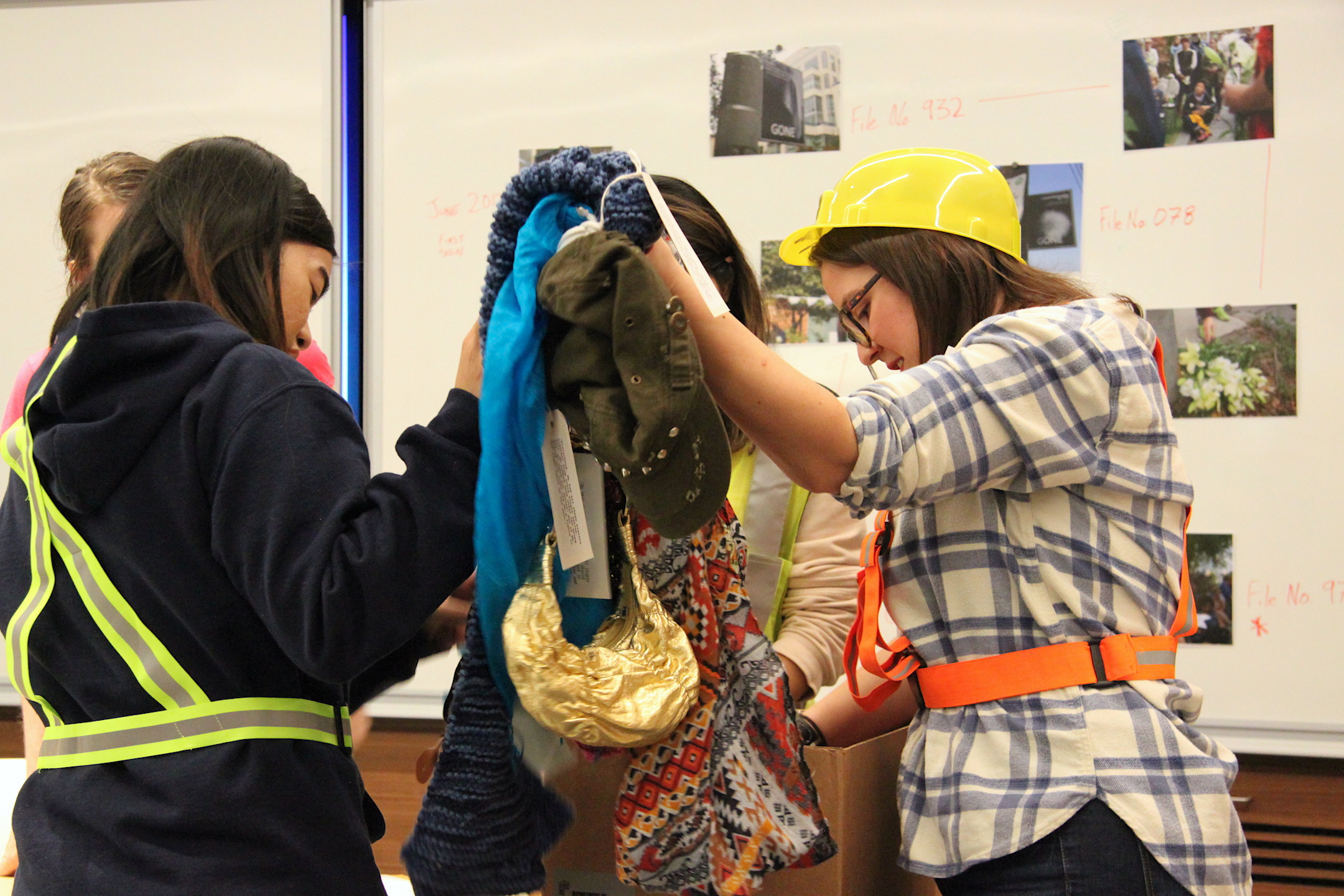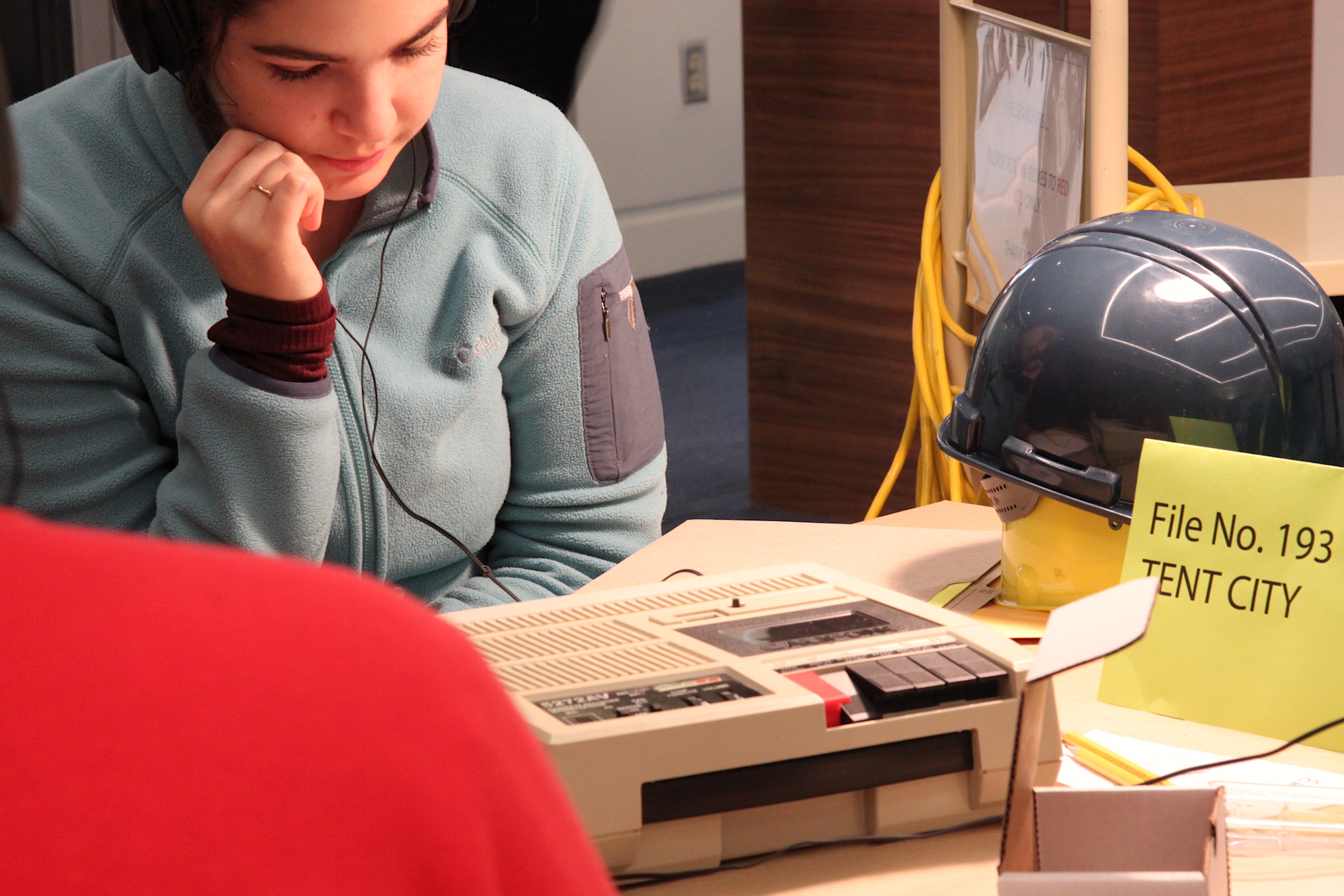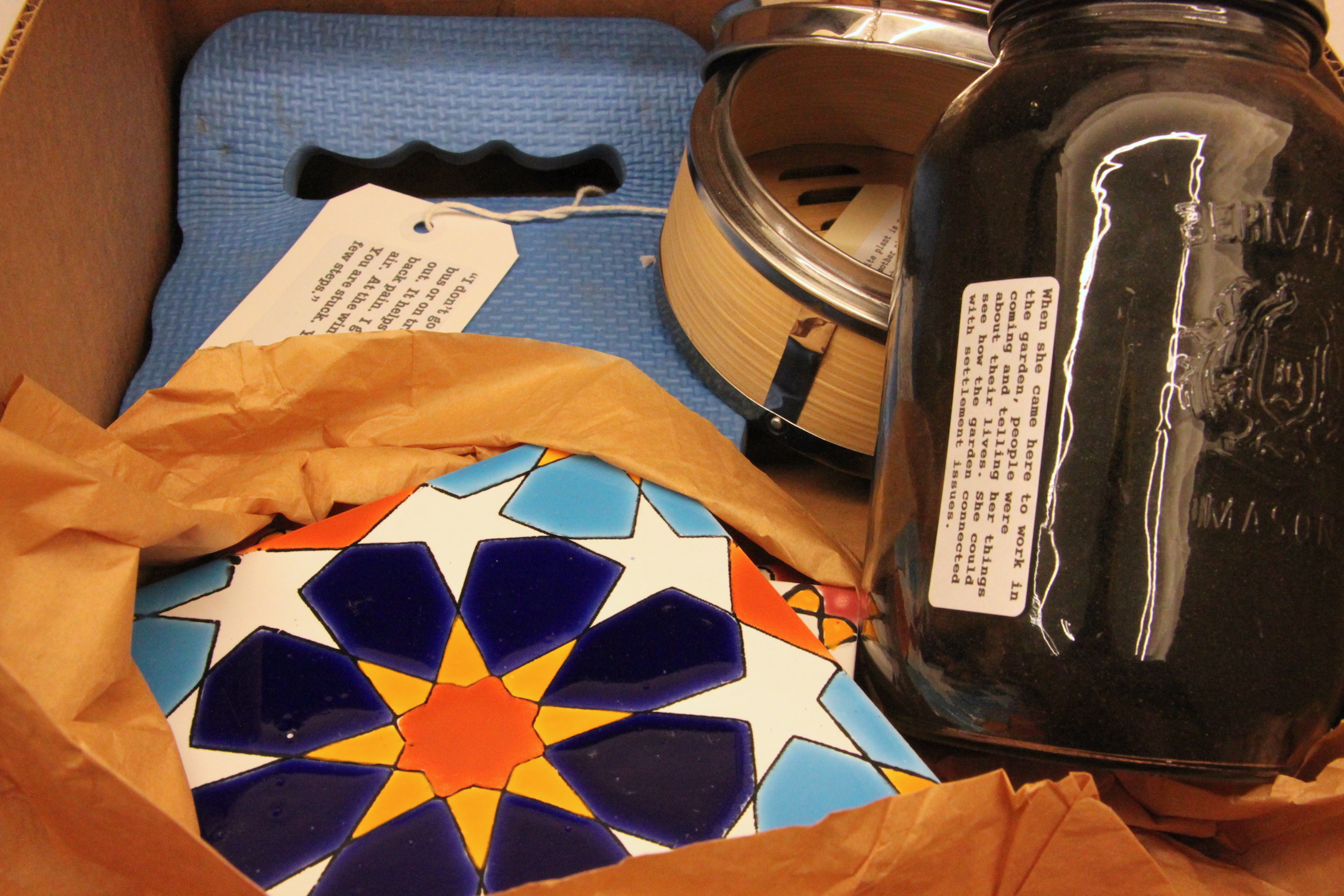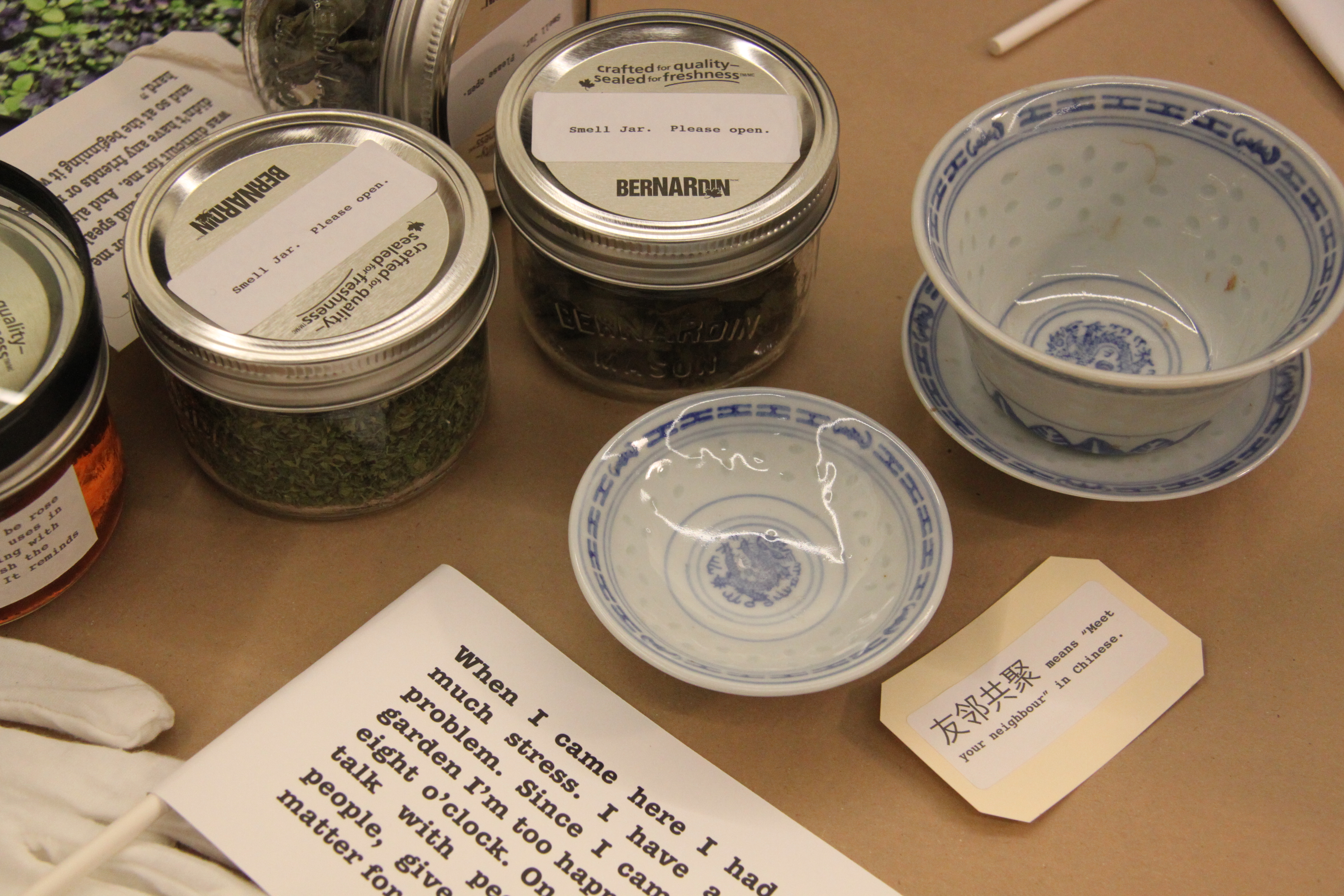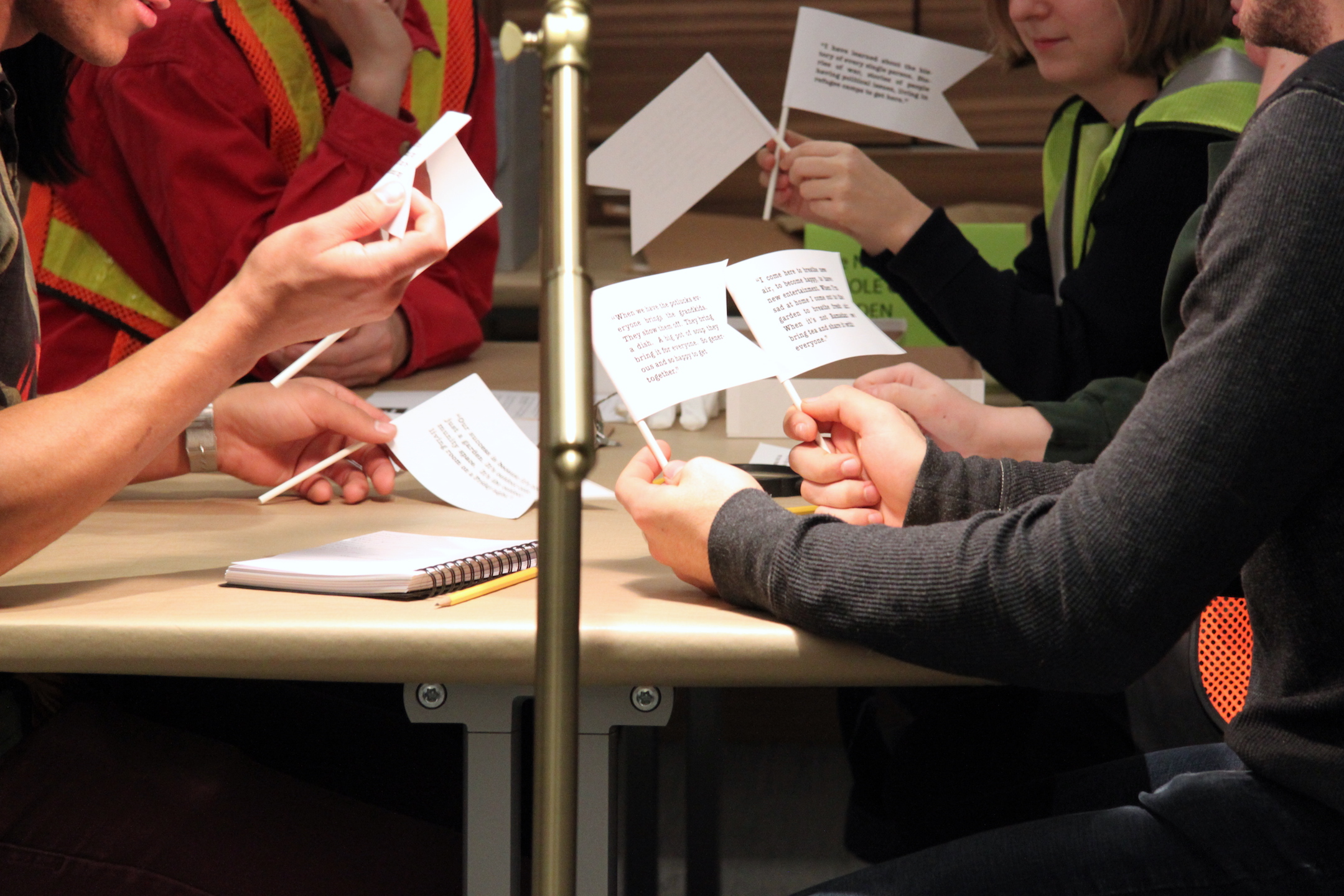 The DEPARTMENT OF PUBLIC MEMORY has developed a series of unusual instructions with which small groups of participants can complete a shift "working" in the Memory Archive by exploring a file together.  In these workshops, participants will explore archive files in small groups and then collectively answer a series of questions. How do these file contents make you feel? What do they make you remember? Which future civic actions do you recommend? Each workshop can accommodate up to 50 people and will run for approximately 2 hours, including time for Q and A with the DEPARTMENT.
Contact the DEPARTMENT to find out how you can host the Memory Archive at your organization or institution!