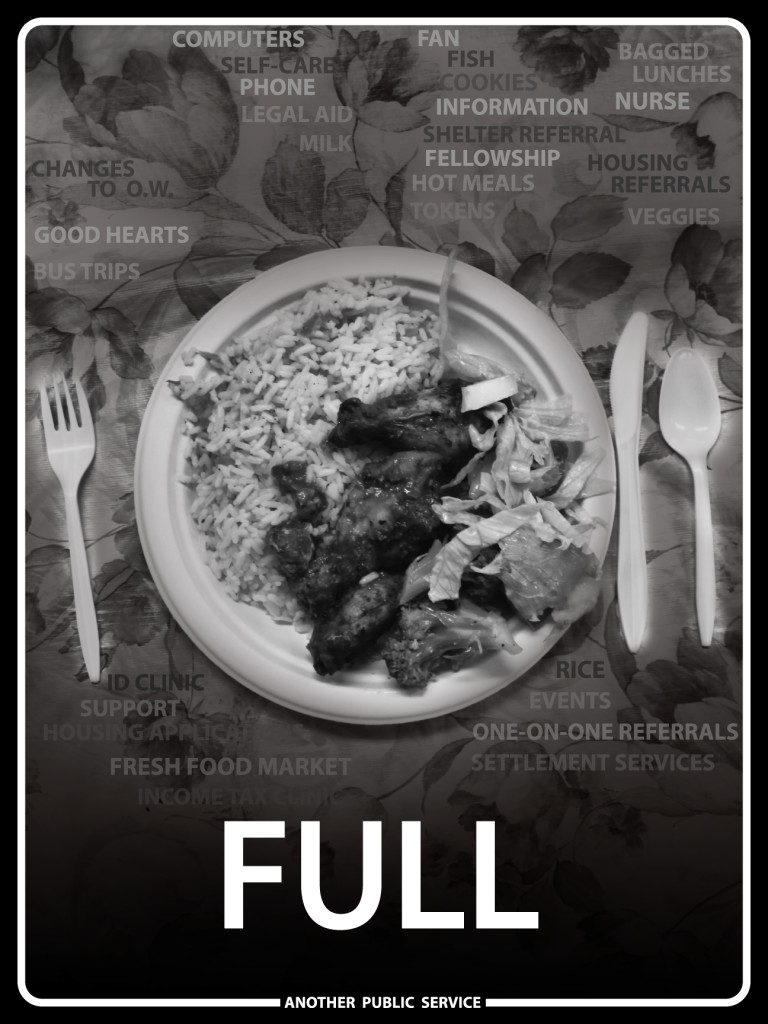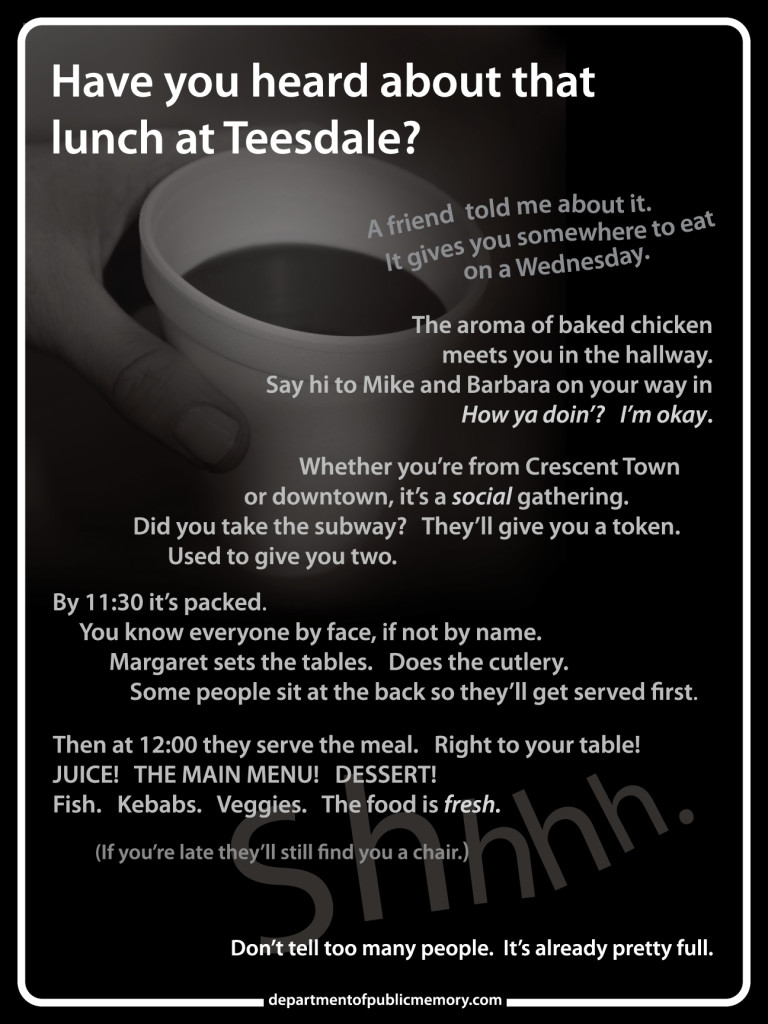 Click on the links in the Sign Text below for more stories about the Teesdale Drop-In Meal Program
Have you heard about that lunch at Teesdale?
A friend told me about it.  It gives you somewhere to eat on a Wednesday.
The aroma of baked chicken meets you in the hallway.  Say hi to Mike and Barbara on your way in.  How ya doin'?  I'm okay.
Whether you're from Crescent Town or downtown, it's a social gathering.  Did you take the subway?  They'll give you a token.  Used to give you two.
By 11:30 it's packed.  You know everyone by face, if not by name.  Margaret sets the tables.  Does the cutlery.  Some people sit at the back so they'll get served first.
Then at 12:00 they serve the main meal.  Right to your table!  JUICE!  THE MAIN MENU!  DESSERT!  Fish.  Kebabs.  Veggies.  The food is fresh.
(If you're late, they'll still find you a chair.)  SHHhhhhhh!
Don't tell too many people.  It's already pretty full.