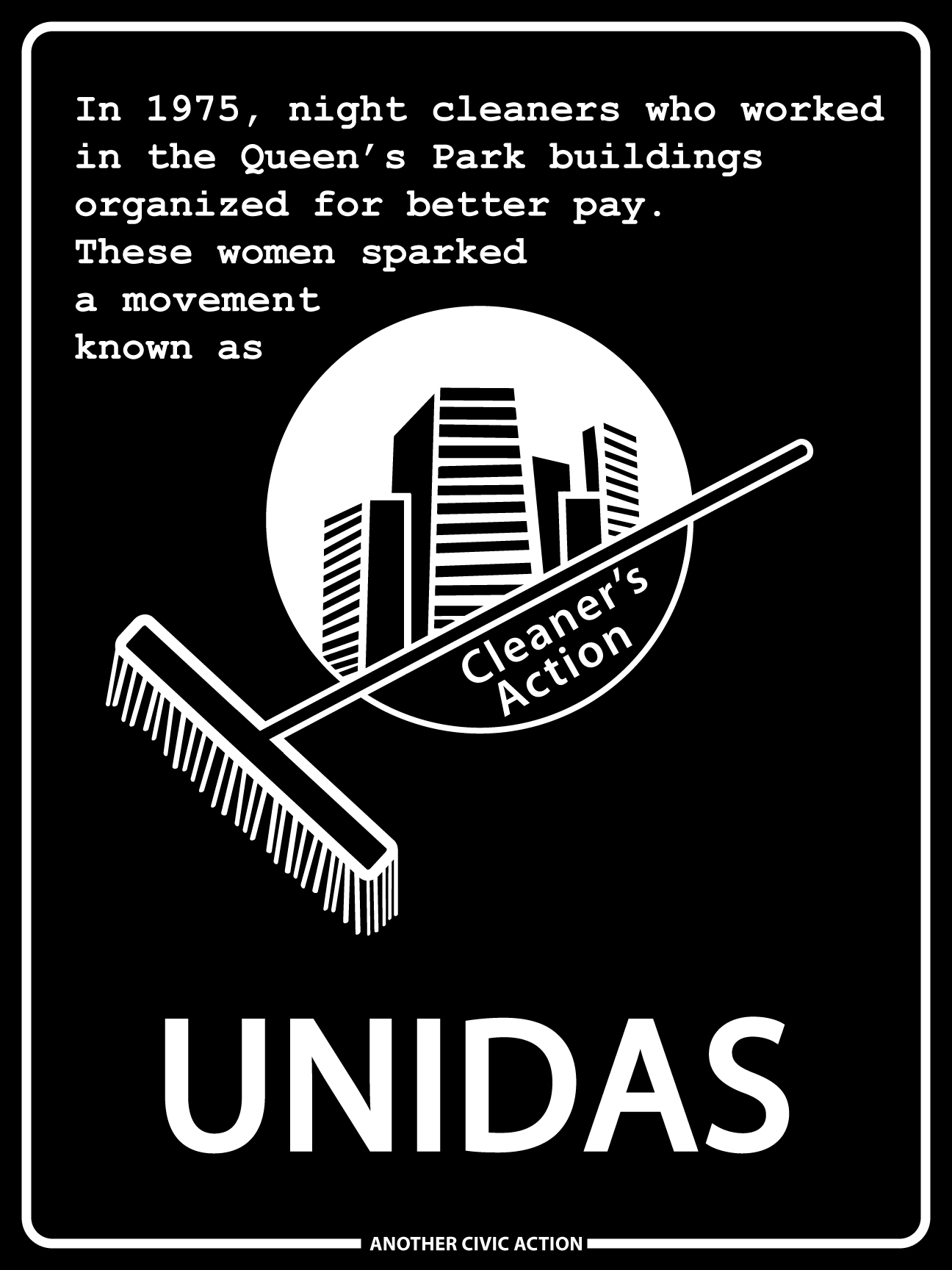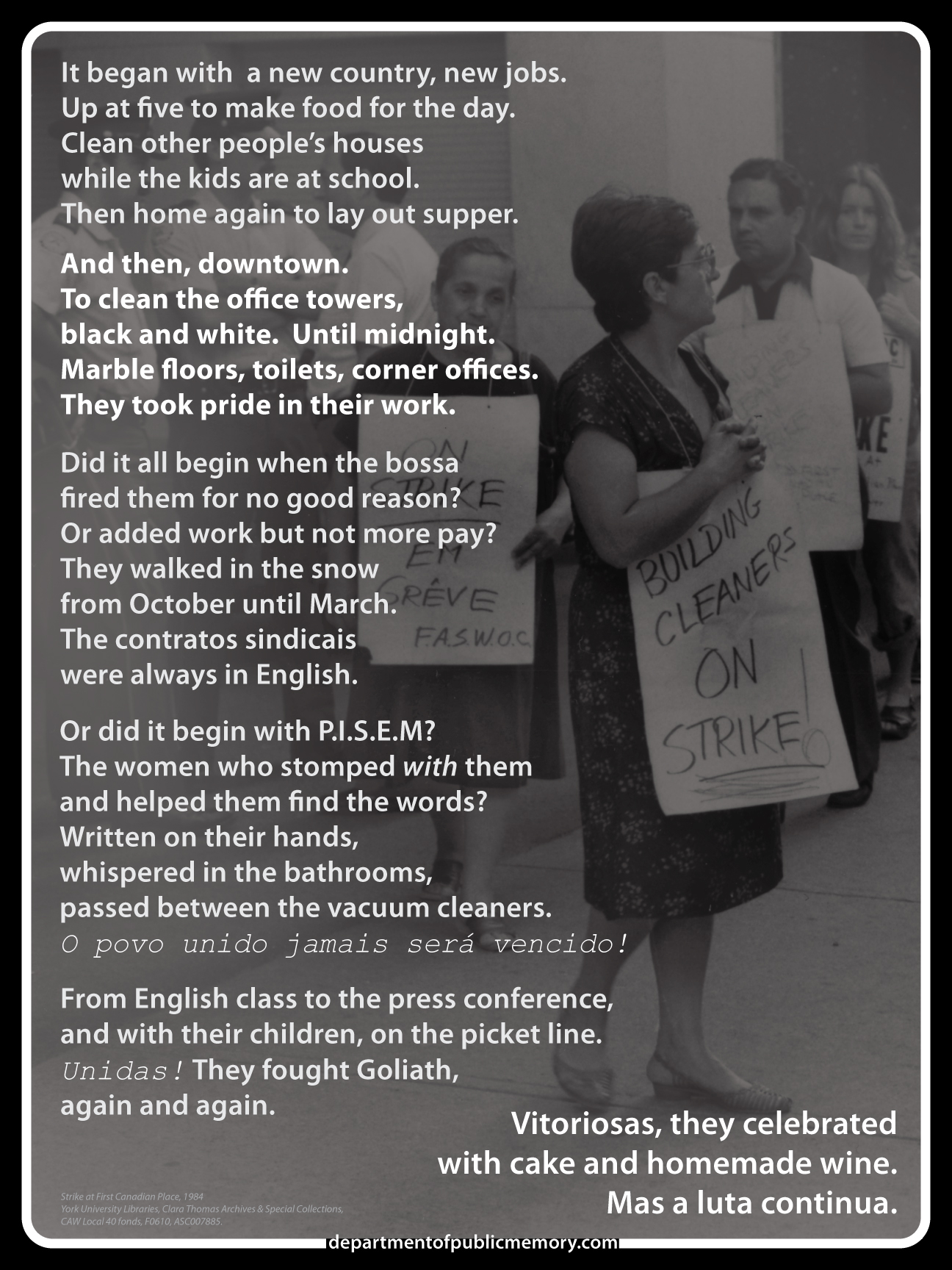 Click on the links in the Sign Text below for more stories about Cleaner's Action
It began with a new country, new jobs.  Up at five to make food for the day.  Clean other people's houses while the kids are at school.  Then home again to lay out supper.
And then, downtown.  To clean the office towers, black and white.  Until midnight.  Marble floors, toilets, corner offices.  They took pride in their work.
Did it all begin when the bossa fired them for no good reason?  Or added work, but not more pay?  They walked in the snow from October until March.  The contratos sindicais were always in English.
Or did it begin with P.I.S.E.M?  The women who stomped with them and helped them find the words?  Written on their hands, whispered in the bathrooms, passed between vacuum cleaners. O povo unido jamais será vencido!
From English class to the press conference, and with their children, on the picket line.  Unidas!  They fought Goliath, again and again.