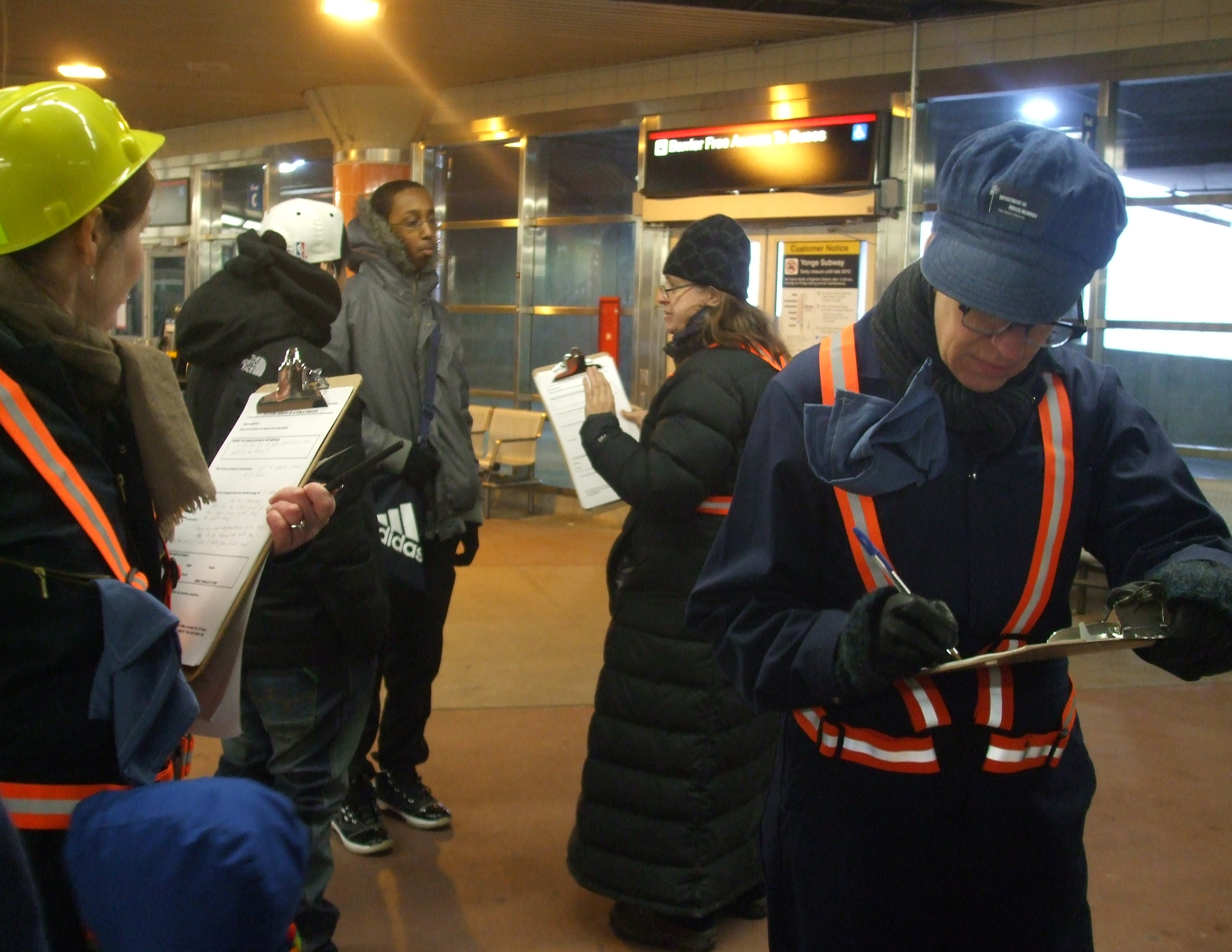 "Crowded.  Useful.  Efficient.  Stinky.  I ride it six days a week to work."
The city forget that the first subway cars were known as "red rockets" because of their bright red exterior and that this name lives on in names of many of the TTC's express buses including the Scarborough Rocket.  In February of 2012 as part of the 33rd Rhubarb Festival of Contemporary Performance the DEPARTMENT did a mobile training workshop to train new workers in the art of memory collection.  We went and spoke with people who ride the Scarborough Rocket, TTC bus route #190, because Saturday service was to be reduced the following week. Service has since been resumed  to the route (which runs between Don Mills subway station and the Scarborough Town Centre) but the Rocket continues to be crowded and heavily used.  TTC drivers work hard to keep the Scarborough Rocket buses moving while the city deliberates about how to expand public transit in Scarborough.

The Scarborough Rocket has a rich history.  Will Scarborough get a subway line or LRT?  How long will it take?