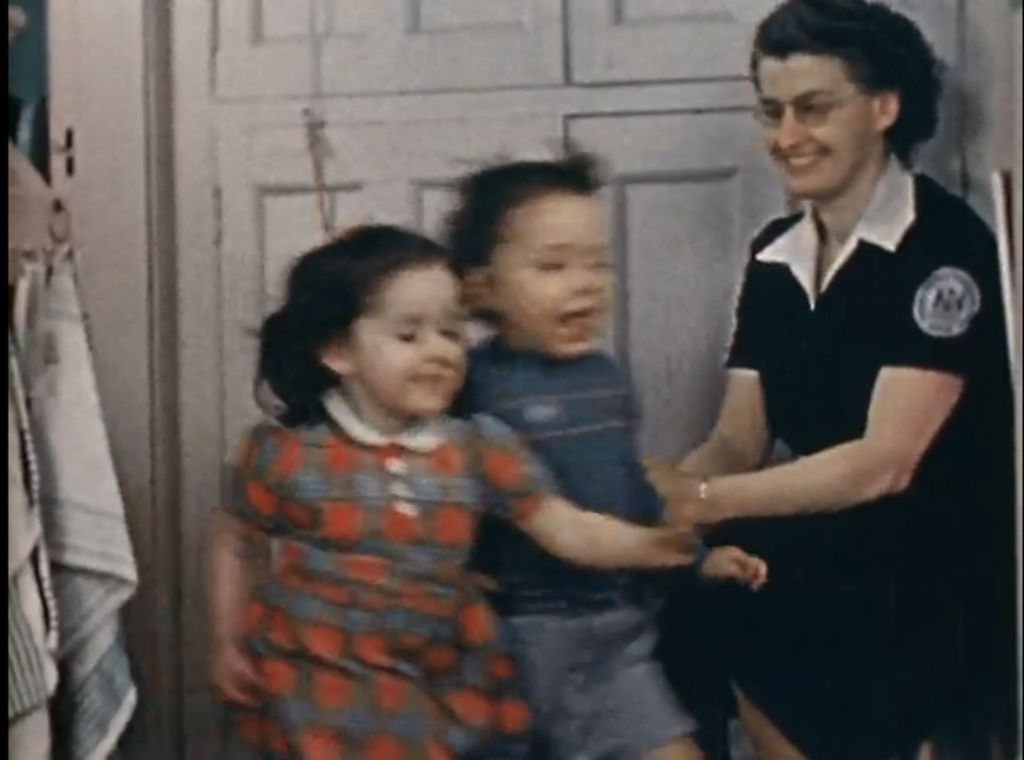 "The staff at Bellevue were really tight. They stayed there for a long time. They loved the children."
Staff at the
Bellevue Child Care Centre
were highly trained, dedicated and many stayed for years working at 95 Bellevue.  As one parent told us part of what made Bellevue such a great daycare was the staff. 
"It has to do with the staff.  The uniqueness and the over and above of Bellevue staff.  There were special teachers she had special things with."
  Staff at Bellevue were well loved by the parents and children, but like most childcare workers they were not well paid.  Staff at municipally run daycares are typically unionized and have higher wages, better job security and more benefits than other childcare staff at not-for-profits and private daycare centres.  Still, when speaking about working conditions, one former staff from Bellevue told us,
"women always put children first.  That's why we take such low pay.  If men did this job there would be higher wages." 
This sentiment is captured well in one of the Ontario Coalition for Better Childcare's slogans:
"Behind every working parent is an underpaid childcare worker!"

The Department learned that the work of childcare staff has not changed much over the years.  A nursery school time-table from the early 1940s looks very similar to one from today with its emphasis on both routine and play.  Children then and now learn how to wash and dress themselves, play and share with other children, and participate in organized activities like circle time.  Playtime, nap time and healthy food are all part of a caring and educational program for children.  The Institute of Childhood Studies at U of T and Dr. William Blatz saw nursery school as an "opportunity to become self-reliant, co-operative and interested."  Dr. Blatz taught volunteers and nursery school staff to be unobtrusive, "remaining in the background, moving quietly and without apparent hurry, sitting down whenever possible."  While many childcare staff today are more playful, they still see their role as educators not babysitters, especially those trained as Early Childhood Educators.
The other work that is important to recognize is the ongoing work of parents, childcare advocates and workers in the struggle for a high-quality, affordable, accessible childcare system across Canada.  In 1946 mothers in Toronto went to Queen's Park to demand that the day nurseries stay open after the war ended and the government pulled its funding.  Because of their work: co-ordinated letter writing campaigns, rallies, and petitions, Toronto was the only city where government-funded day nurseries stayed open.  Over the decades parents and childcare advocates have fought various levels of government trying to secure national funding for childcare.  "I remember what shaped me as an advocate: 1995 and Mike Harris.  He would have gutted everything if not for the Ontario Coalition for Better Childcare.  I remember standing at a press conference with my 6 year old daughter and crying.  I could see that for her, when she grew up, she would either have to have a high paying job – be a lawyer- or depend on a man." 
The struggle for childcare has been decades of ups and downs.  "For all the cheques written from one level of government to another you would think we already had a national childcare system.  We keep winning, and almost winning and then losing.  Things keep disappearing.  We seem to lose it in the next breath of political wind." Martha Friendly from the Childcare Resource and Research Unit recalls a time in 2004 saying, "I thought, 'oh my God, we're going to get universal childcare!'  Martin had signed bilateral agreements with the provinces.  People were crying.  This was going to the start."  And then later, when Stephen Harper cancelled these plans as his first act in government, "the sad thing about the 2006 cancellation was that there were already plans for how to spend the money.  We would have built more municipal centres." Countless parents and advocates continue to work towards better childcare for children across the country.