Opening Reception and Artist Talk:  Thursday Nov 15th, 7:30-8:30pm at the City of Toronto Archives, 255 Spadina Rd.
Traces of Care is an exhibit of new street signs by the DEPARTMENT OF PUBLIC MEMORY.  Unlike the DEPARTMENT's site-specific signs, which each mark a particular program or action, Traces of Care references broader social issues and movements including affordable housing, a national daycare program, contract labour, settlement services and more.  These signs were designed to be installed in Toronto's streets after indoor exhibition.  From now until January 2019 you can visit our exhibit at the City of Toronto Archives and help the DEPARTMENT decide where to install these signs across the city.  Put on a hardhat, grab the clipboard, and tell us where you want to spark civic dialogue in the streets of Toronto!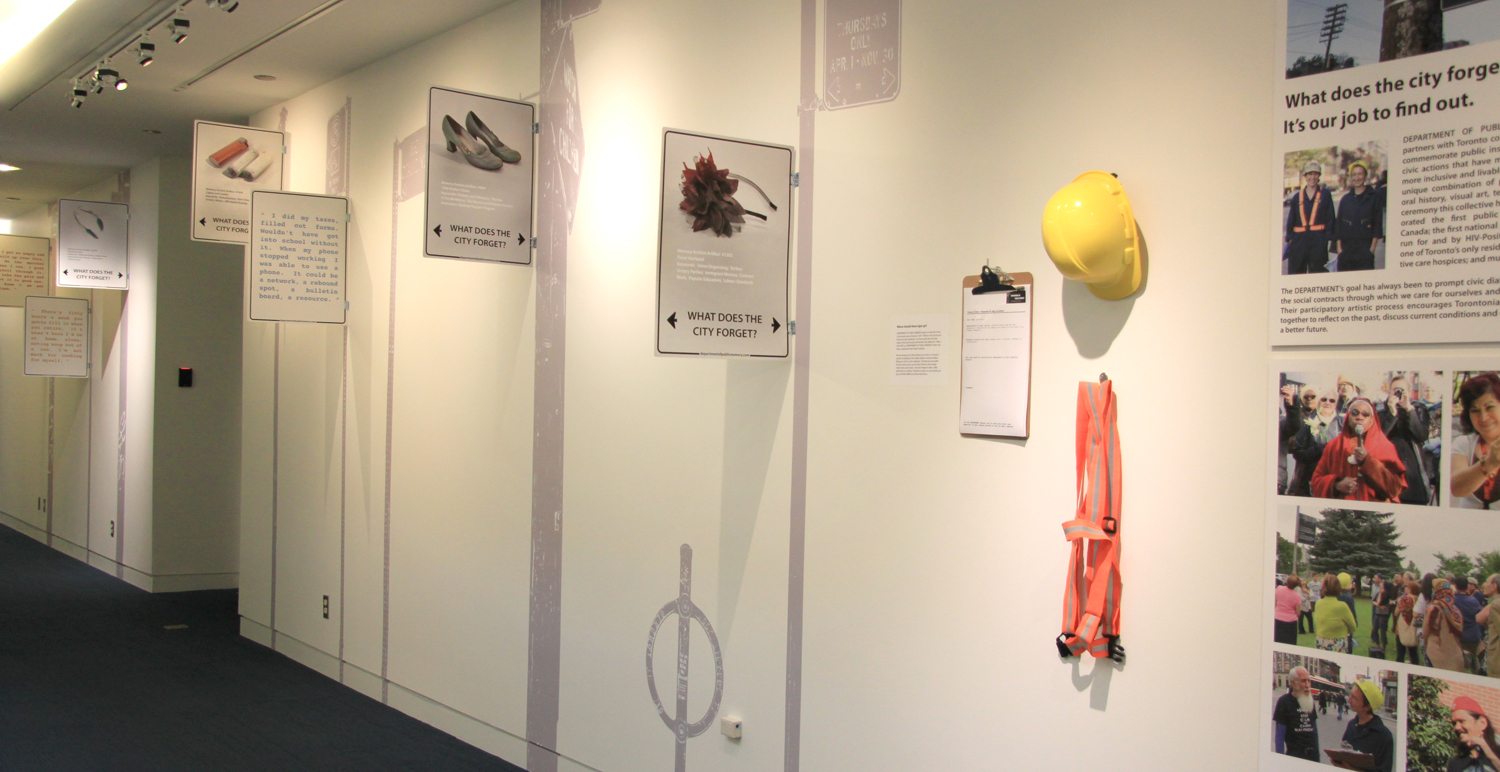 Visit Traces of Care at the City of Toronto Archives, located at 255 Spadina Rd.  The archive is open from 9am-4:30pm Monday – Friday, and 10am – 4:30pm Saturdays.