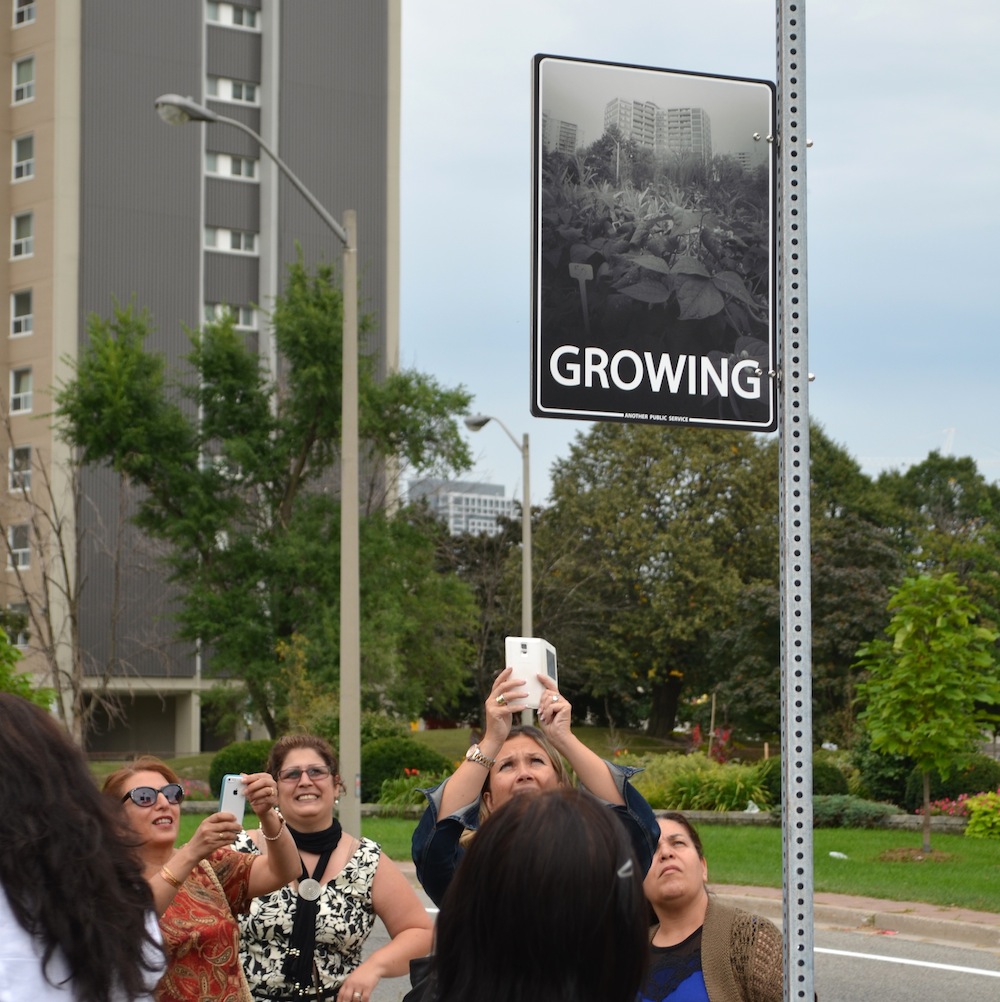 "This whole garden is run on less than $20 000 a year. When Nasrin came here to work it was eye opening. People were coming and telling her things about their lives. She could see how the garden was connected with settlement, how necessary it was."

Oriole Community Garden is run by Working Women Community Centre with funds from the City of Toronto Food Security Investment Program and the United Way, and with donated space and support from the Advent Lutheran Church. Nasrin Khatam and Lucy Fitzpatrick, the staff who coordinate the garden, know how to make their limited funds stretch. Not only do they volunteer their own extra time, but the garden infrastructure is kept very simple and student volunteers are brought in to help with programming and maintenance.

The funding the garden receives through the Food Security Investment stream is now closed. "It's not open to anyone else to apply to, but we get it automatically. It's part of our core funding" staff from Working Women told us. But while the funding is not under threat per se, at less than $20 000 a year it just barely pays for the nuts and bolts needed to run the garden. The money is used to cover  staff salaries, food for community events, gardening equipment, maintenance on the plots and more.

Last year the Oriole Community Garden received $15 000 from the City of Toronto for a pre-fabricated green house. A green house would extend the gardening season significantly and was something the community had been eager to build. In the end, however, the garden had to give this money back to the City because requirements by the City's Committee of Adjustments for an engineered concrete pad would have added tens of thousands of dollars more to the final cost.  "We actually got money for a greenhouse and it was heartbreaking – we had to give it back. A greenhouse!  To have people gardening year round … I went to Canadian Tire one year and bought 10 shovels and they were so delighted. We just need a sponsor to help us. A well-resourced sponsor. A community kitchen would be great.  A firm shed. But given the fact that there is no enclosure, there has been very little vandalization. People are proud. They take care of it."  The money intended for the Oriole Garden greenhouse was eventually used to hang baskets of flowers along Don Mills Road to beautify the neighbourhood.