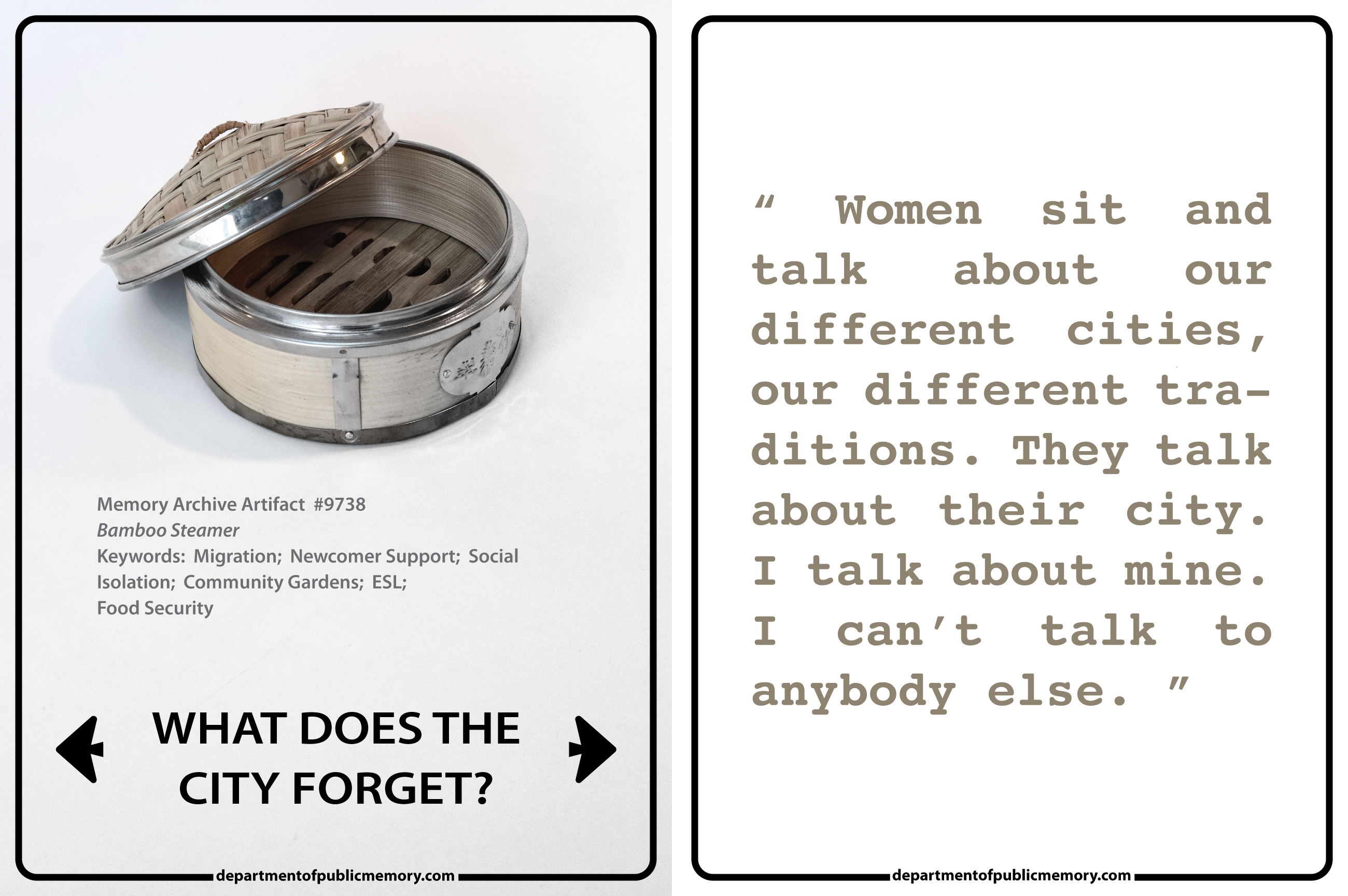 Sign about migration from the Traces of Care signage series, currently on display at the City of Toronto Archives until January 2019.  Unlike the DEPARTMENT's site-specific signs, which each mark a particular program or action, this series references broader social issues and movements. The objects and memory fragments depicted on these signs have all been gleaned from the DEPARTMENT's Memory Archive that includes files on housing activism, labour struggles, community gardens and more. Traces of Care was designed to be installed in Toronto's streets. How do these signs relate to your own experiences? Where in the city do you think they should be installed?
Visit the City of Toronto Archives to see Traces of Care and give the DEPARTMENT input on where to install these signs in the city.
Bamboo steamer from File #973 – Oriole Community Garden.