"This service matters to me because it's the opposite of a corporation. Corporations take everything. Libraries give. They are a safe haven from the turmoil of public life. "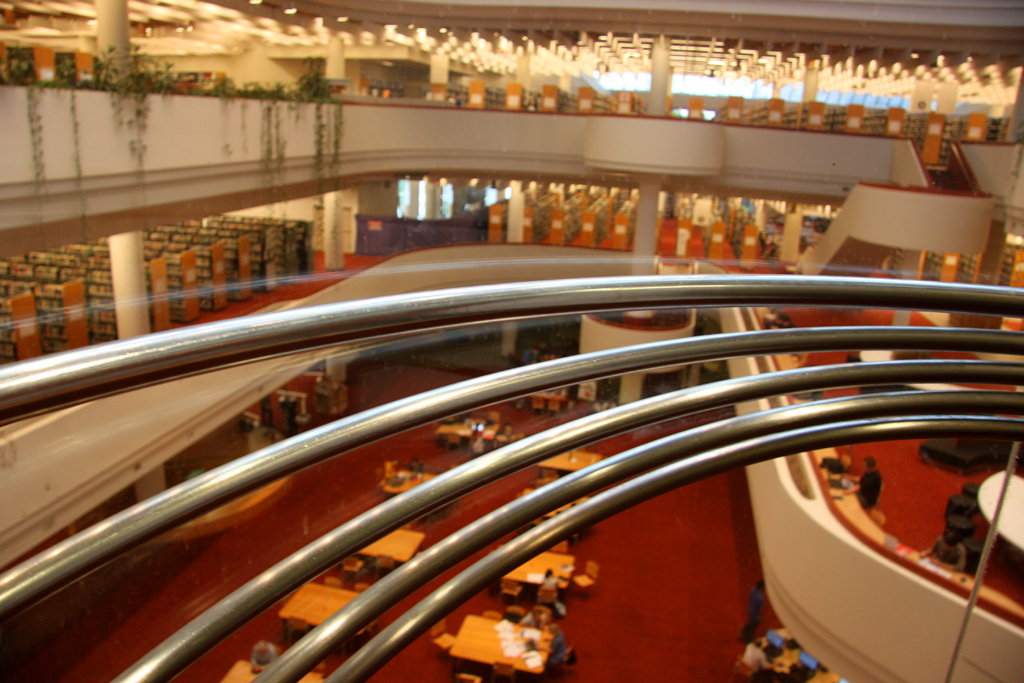 The
Toronto Reference Library
is the largest of the Toronto Public Library branches and the largest reference library in Canada. It contains over 1.2 million feet of manuscript materials.  Amidst this vast collection, one woman told us,
"I remember finding my father's book in this library. And I come from a foreign country!" 
The
TRL
houses the Arthur Conan Doyle Collection, the TD Audubon Collection, the Baldwin Room, an extensive map collection, and subscribes to 84 international papers in 45 languages.  The
TRL
is currently finishing a five year renovation which includes a new glass entrance, an expanded browsery and gallery, a café, a variety of new working spaces, and 40 interactive audio visual learning stations among other technological upgrades.
Every time the DEPARTMENT visited the Toronto Reference Library, library users spoke with us about the physical nature of the library – its vastness, its beauty, "the sound of silence" within. Perhaps it is not surprising, then, that the key design concept for the Toronto Reference Library was an "empty cup".  Architect Raymond Moriyama wrote: "defined emptiness…allows the observer, the user, to fill a space with himself, his thought and imagination." It's interesting to note the pronouns used in the 1977 library brochure. Nonetheless, the space still works beautifully. The design has aged well. Moriyama envisioned the library as a place for "diverse and essentially human activities. People will come out of the rain, the cold the heat. Some will take short cuts, using the internal "street", and some will ride the elevator. Others will be there to ask the Metro Information staff about welfare cheques, to see a movie, to participate in noon hour concerts, to attend ratepayer's meetings. Many more will see it as a rich and unique resource for the mind, an exciting place in a constant state of becoming."