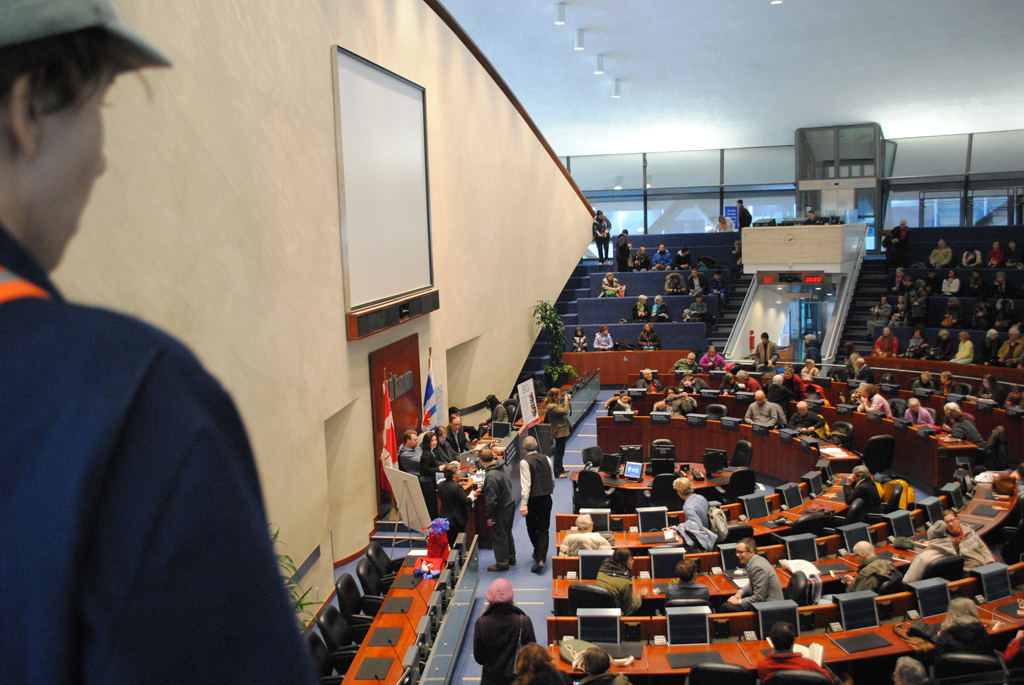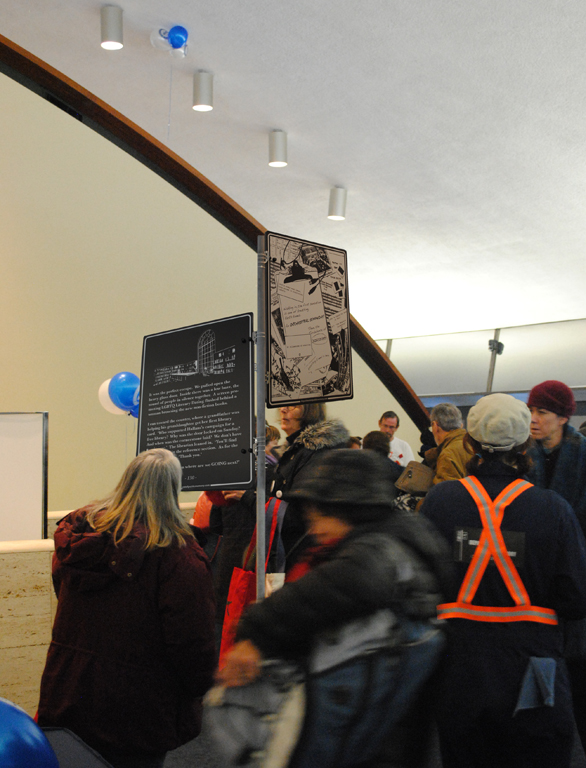 The DEPARTMENT attended the Forum on the Future of Our

Public

Library

on November 24th, 2013 to unveil our two library signs and find out more about the current status of the TPL.  According to the organizers of the event (OurPublicLibrary.to and the Toronto Public Library Workers Union), "Toronto
has the busiest and, by most measures, the best

library

system in North America. But this precious

public

asset, founded in 1883, is falling behind. How could it not, after 20 years of political neglect and budget cuts?"
  In the bowels of City Council Chambers a large crowd discussed what to do about the further service reductions planned for 2014 and beyond.
Toronto
Council is closely divided on this issue.
The DEPARTMENT has learned that, on top of years of neglect that have already diminished this vital institution, the Toronto Public Library has:
Fewer Books – The TPL's acquisition budget has been cut in each of the last four years. In total, cuts have taken more than $50 million in new materials from the shelves.
Less Service – 525 TPL staff positions have been cut since 1992 including all children's librarians (more than 300 since 1998)
Reduced Access – Branch hours were cut dramatically in the 1990s and never fully restored; some literacy, children's and other programs have been eliminated.