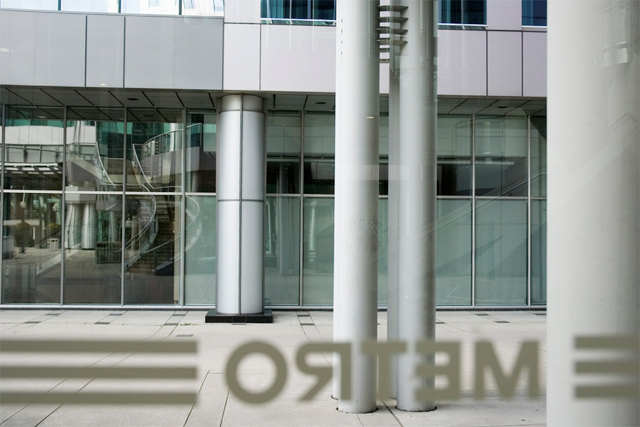 "Right in January of 2011 it was on the Ford chopping block again, and it went fast.  It could be justified into the move.  The TRL was renovating and moving everything."

The Urban Affairs Library was open to the public for its last day on September 14th, 2011.  Librarians, frequent library users, and Toronto City Councillors gathered to bid the library farewell and to thank the staff for nineteen years of hard work at the Metro Hall location.  The closure of the library was billed by the Toronto Public Library as a relocation because no jobs were lost and the collection was relocated to the shelves of the Toronto Reference Library (the UAL was always a branch of the TRL). But many librarians and library users experienced the closure of the Metro Hall site as a service loss.* One librarian told us that she felt less able to apply her specialized research skills in her new role at the TRL. Library patrons told us they would miss both the space at Metro Hall and their camaraderie with the staff there.

The Toronto Public Library Workers Union (CUPE Local 4948) protested the closure of the Urban Affairs Library, arguing that circulation had increased significantly in recent years (60% between 2009 and 2011) and that the library had in fact become a de facto neighbourhood branch due to all of the new condos in the area. The TPL, on the other hand, argued that the move to the Toronto Reference Library would not only save money but also allow patrons to access the Urban Affairs collection for more hours per week.


What is clear is that Toronto Public Library had difficult decisions to make considering Mayor Rob Ford's calls to "Stop the Gravy Train" and the City's subsequent demand that the Toronto Public Library cut its overall budget by 10%. City Councillor Doug Ford was quoted in July of 2011 saying that he would close his local library branch "in a heartbeat." While, ultimately, the 2011/2012 battle of over the future of the Toronto Public Library system would be won by the Library Workers Union and their supporters (Toronto residents overwhelmingly supported keeping the library system intact) the Urban Affairs Library was a casualty of that struggle.

*The DEPARTMENT has noted over the years that closures of public services are rarely simply described as closures. They are more likely to be framed as "relocations," "centralization of services" or "streamlining," belying the fact that much is lost with these mergers.