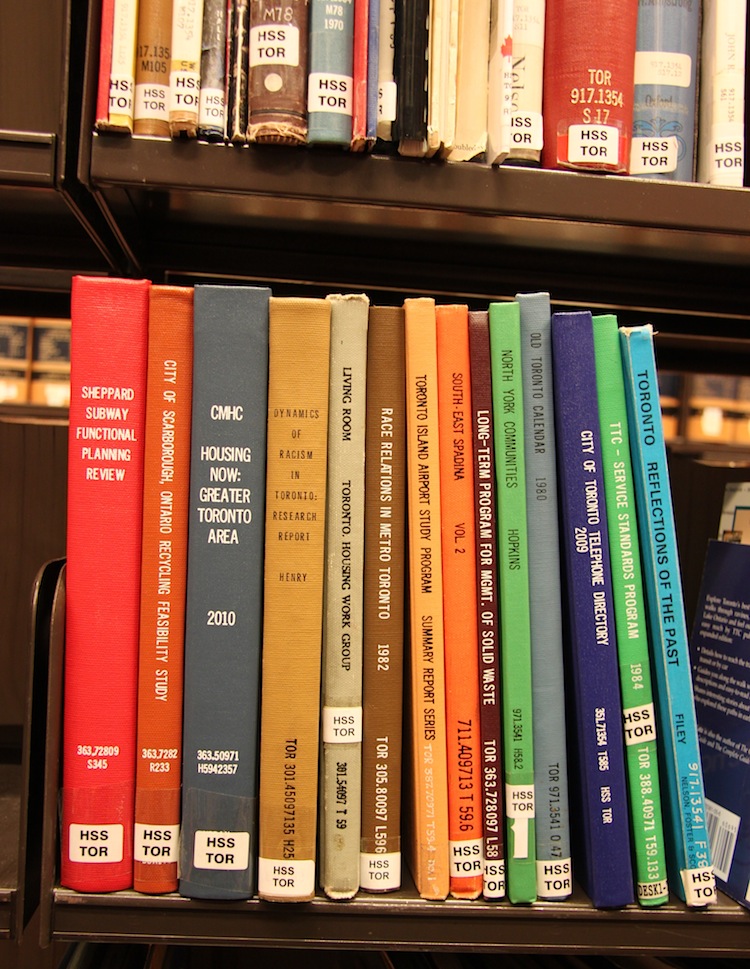 "We know that there will not be a separate urban affairs desk at the Toronto Reference Library but rather 'efforts will be made to have at least one urban affairs librarian on desk or on call'."
Staff at the
Urban Affairs Library
had specialized knowledge about the urban affairs collection.  One former librarian at the UAL explained this specialized research saying,
"it's not the number of questions, it's the complexity of the question.  It could be fifteen parts or fifteen documents to answer the one question.  It's not the number of questions, but the type of question, the quality.  It could take over 3 hours to answer one question". 
When the Urban Affairs collection was relocated to the Toronto Reference Library in 2011 the public lost access to the expertize of these staff.  The Toronto Library Workers Union lamented the closure because
"

there will not be a separate urban affairs desk at the Toronto Reference Library … The closure of the Urban Affairs Library means that access to the collection and assistance with research, facilitated by professional urban affairs librarians, will be drastically reduced." 
The collection is now housed in the "Humanities and Social Sciences" section of the TRL where most librarians are expected to be "generalists", responsible for everything from genealogy searches to world war history.  The relocation of the Urban Affairs Library was heralded as a victory because no jobs were lost.  But how has the work of these librarians changed access to the collection?