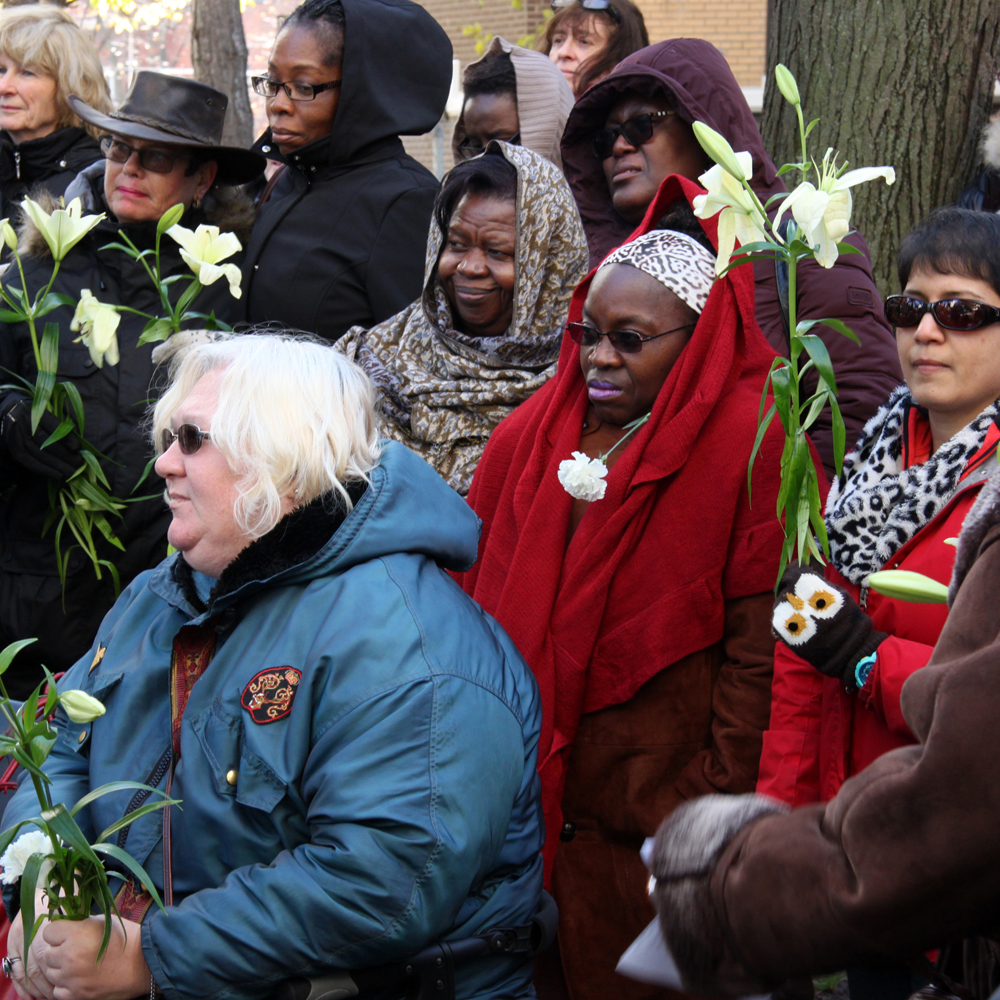 "Sisterhood. We had all these sisters together from every single nation. Sure, we rubbed each other the wrong way. We owned our Voices! But if we pissed each other off we'd figure it out right there on the spot."
The city forgets
that women from all walks of life came together to support each other at 
Voices Of Positive Women

. 
This
AIDS Service Organization
was the first in Canada run by and for HIV-positive women and for 20 years it was a backbone for women across Ontario. Voices was a member-driven organization where HIV-positive women
worked
together to counsel, teach, learn from, care for and empower each other. It
closed its doors
in June of 2010 when it lost its core funding from the AIDS Bureau of Ontario.  On November 28th, 2015 the DEPARTMENT
unveiled
a commemorative 
sign
to celebrate and remember 
Voices.
Voices of Positive Women had an inspiring grassroots history.  Where can HIV-positive women gather now to advocate for themselves?